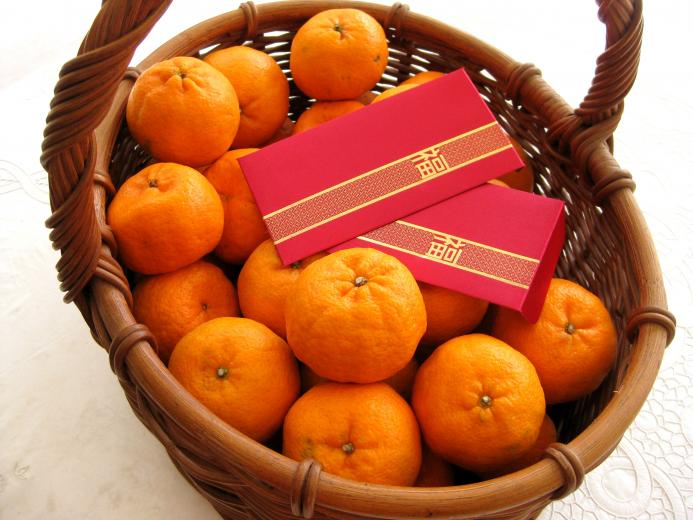 8 Recipes for the Lunar New Year
The Year of the Horse is galloping our way on January 31 bringing good fortune, stability and energy! Lunar New Year is celebrated by the Chinese, Korean and Vietnamese cultures around the world. In honor of these cultures, here's a list of 8 delicious and healthy recipes featuring a variety of dishes to satisfy every taste!
8 Recipes for the Lunar New Year
Stir-fried Chive Buds by Rasa Malaysia
This Chinese stir-fry is crunchy, healthy and delicious.
Spicy Korean Chicken Stew (dak bokkumtang) by California Food Literacy Center
Dak Bokkumtang is the perfect stew to warm you up during cold winter nights.
Pho Ga by Steamy Kitchen
Comfort food alert! Pho Ga is the Vietnamese version of chicken noodle soup.
Braised Napa Cabbage with Shitake Mushrooms by Kalyn's Kitchen
This simple Chinese dish is packed with nutrition and goodness in every bite.
Vietnamese Fresh Rolls by California Food Literacy Center
These fresh rolls are bursting with flavor from the variety of herbs and vegetables.
Vegetable Gimbap by cHow Divine
Gimbap is the Korean version of sushi except that it's packed with delicious vegetables.
Hot & Sour Soup by Simply Recipes
Make your own steaming pot of Chinese hot & sour soup at home.
Singapore Fried Rice Noodles (bee hoon) by California Food Literacy Center
Lunar New Year is also celebrated in Malaysia and Singapore, and both countries have adapted Chinese food into their own local cuisines.
Photo by Heather Teoh
Your Sandwich Can Save the World! Food Literacy Curriculum. 
© 2016 Food Literacy Center. All rights reserved. Do not copy or share without written permission.
Related Links