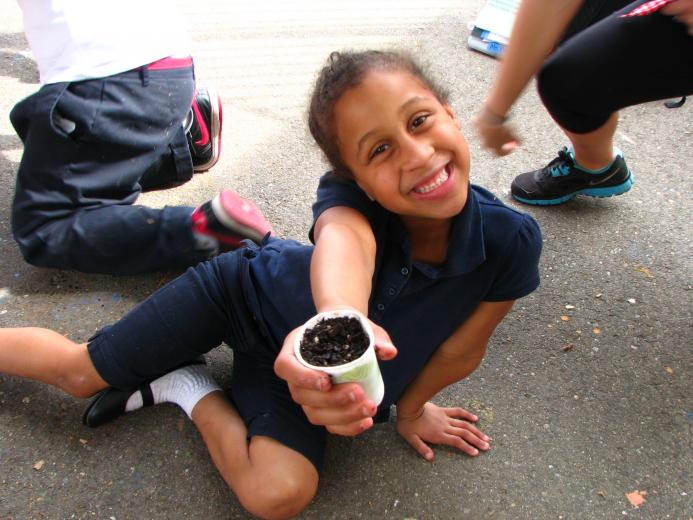 Food Literacy Center Awarded Farm-to-School Grant
Amber K. Stott
We're pomegranate proud to announce that Food Literacy Center has been awarded a highly competitive and prestigious federal Farm-to-School Grant!
Read United States Secretary of Agriculture Tom Vilsack's announcement here.
Studies show that Farm to School grants have a real impact on increasing kids' consumption of local fruits and veggies.
We're collaborating on this grant with Sacramento City Unified School District's nutrition services department and nonprofit partner Soil Born Farms. The grant funds programs in three low-income elementary schools, two of which are schools where Food Literacy Center runs existing programs.
We provide our programming at no cost to low-income schools. We're currently reaching four additional schools that are unfunded. We rely on your donations to make this possible.

I hope you'll help us celebrate today's good news by making a donation.

In addition to Food Literacy Center's already successful after-school model that includes cooking, nutrition, and exploration of local fruits and veggies, the Farm to School grant allows us to expand our partnership with local farmers so students can learn the story of where their food comes from, meet the farmers, and share what they've learned with other students throughout the district.

Additionally, we'll sync our usual Produce of the Day tastings to match what's being grown in Soil Born's school gardens and with the school district's cafeteria salad bars. This full-cycle, repeat exposure will increase kids' knowledge, attitudes and behaviors towards healthy food.

"Ensuring our children have access to healthy, fresh food is critical," Congressman Ami Bera said. "I am thrilled to see a local program receive this support for its effort to improve child nutrition. We must continue to support our schools as they work to provide students with healthier options and teach them about healthy eating. Students do better in school when they are eating right and it puts them on the right track toward a future of healthier eating."

Receiving federal recognition of our work is a true honor! We're also thrilled to enhance our partnerships with the school district and Soil Born. Together, we can create greater results for our children.

While this grant will deter some of the costs associated with our programs, it only covers three of the eight schools we'll be serving in 2016. Generous support from Raley's covers one additional school.

This leaves four schools unfunded. We rely on generous donations from community members like you! Your donations allow us to provide FREE programs in low-income schools.

It only costs $10/month to fund one student. Please donate today!

Thank you for continuing to support our work to inspire kids to eat their vegetables!
Related Links