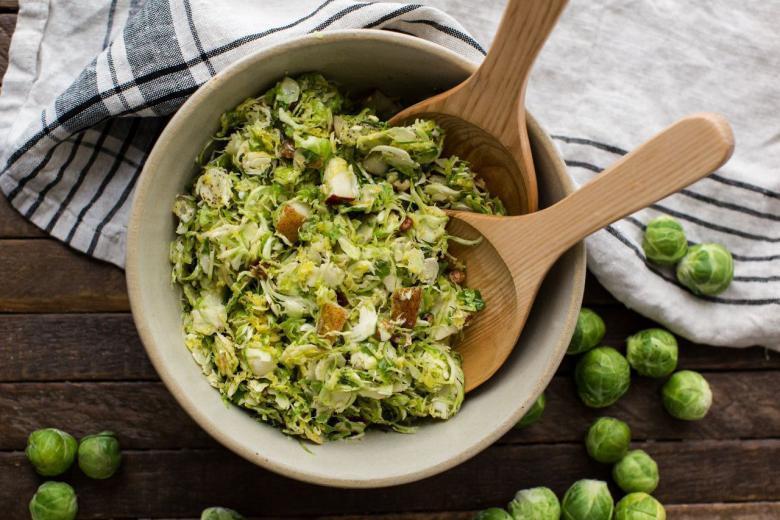 Recipe Round Up for the Holidays
Looking for a new recipe this holiday season? We've rounded up our favorite fall and winter dishes featuring the best farmers market produce available right now. The recipes below have video tutorials so you can follow along. Our recipes are written for kids to make, so get your family together and let's get cooking!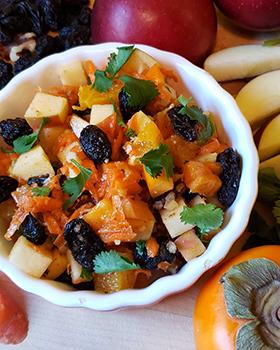 Seasonal Fruit Salad
Persimmons are a farmers market favorite with a sweet, rich flavor and crunchy bite. We pair them with carrots, apples, and oranges to create a beautiful fall salad.
Brussels Sprouts & Pear Salad with Citrus Mustard Vinaigrette
This recipe turns Brussels sprouts doubters into big fans! A sweet, sour, and crunchy combo mixes two winter favorites together: Brussels sprouts and pears! It's light and tasty with a tangy dressing that is great as a holiday side dish.
Pumpkin Black Bean Chili
This recipe mixes rich, fall pumpkin with healthy black beans, and a host of warming spices into a bowl of chili. Cozy up with a warm, hearty meal on a cold day.
Roasted Broccoli
A simple recipe for perfectly cooked broccoli every time. It's great as a hot side dish or chilled for dipping and snacking.
Veggie Fresh Rolls with Dipping Sauces
Delicious, light, and veggie-filled fresh rolls are the perfect combination of flavors that both kids and adults love! Crisp veggies and fragrant herbs are wrapped in rice paper and served with savory Sunbutter Dipping Sauce and Soy Dipping Sauce.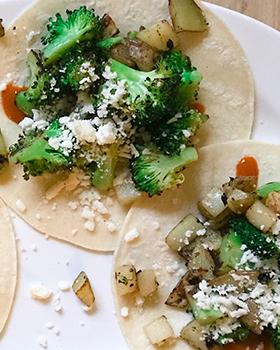 Broccoli & Potato Tacos
With only broccoli, potatoes, and garlic as the filling, these simple tacos are a student favorite! We leave those potato skins on, and even eat the broccoli stems.
Asian Slaw
This versatile salad is packed with flavor–and crunch! It's delicious as a side salad, and also really fun as a crunchy, healthy topping for fish tacos, chicken sandwiches, and bean burritos.
Brown Rice & Kale Salad
This salad is easy to whip together, yet so incredibly tasty and nutritious! Your taste buds will certainly enjoy the complex flavors from the simple dressing and the sweet crunch of the fresh veggies.
Find more recipes at www.foodliteracycenter.org/recipes. Check out the video section to see our tutorials and to cook along with us.
Related Links