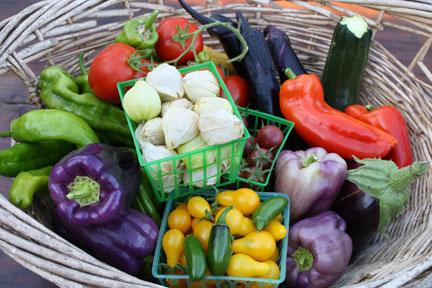 7 Sizzling Recipes for Summer Parties
Summer is upon us and we love the abundance of amazing fruits and vegetables! These dishes, bursting with the flavor of summer freshness, will surely impress your friends and family at picnics, backyard BBQs or any fun gatherings.

Whole Grain French Toast with Fresh Berries
Kick off your summer weekends by hosting a brunch and serving up some awesome French toast. Adding fresh berries will not only enhance its flavor, it will also ensure your guests will load up on healthy antioxidants.

Quinoa Salad with Black Bean & Corn
This salad is perfect to bring along as a pot-luck dish, especially for picnics and BBQs. It goes well with practically every other dish and has all the summer flavors packed in one mouthful!

Watermelon and summer seem to go hand-in-hand! Here's a refreshing fruit salad that will perk up any picnic. Beat the summer heat with the crispness of both watermelon and cucumber, and an added zest from the mint.

Every party needs a good dip for vegetables and chips. Here's a delicious and healthy basil guacamole that's loaded with vitamins, protein and, most important of all, yumminess.
Temperatures can get up to 100 in various cities in California in summer. Throw a pool party and make some zesty lemon-thyme sorbet to cool down your guests.

Vietnamese Fresh Rolls with Tofu
These little bites filled with tasty herbs and vegetables make great appetizers for summer dinner parties.

What's a backyard BBQ without blended drinks? Here's one that not only encapsulates frozen deliciousness, it's also really healthy. Cheers to guilt-free summer drinks!
Related Links