Recipe
Malcolm Brock, Grade 4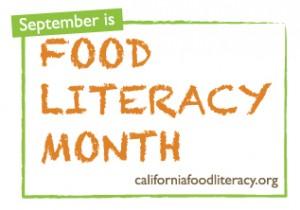 Kids' Food Literacy Sandwich Contest: "The Breakfast Sandwich"
Name: Malcolm Brock
Age: 9
Grade: 4
School: Capitol Heights Academy, Sacramento, CA
Entry: "The Breakfast Sandwich"
This is a healthy sandwich because I hope to use all-organic food, without pesticides. There is a lot of protein in this sandwich and also grains in the wheat bread. It helps you get up in the morning!
It can also be eaten for lunch.
Ingredients:
1 slice of tomato
2 slices of turkey lunch meat
1 slice of turkey bacon
Organic lettuce
1 egg, fried in olive oil (sunny-side up)
Two slices of wheat bread
Mayonnaise (as much as you want)
Mustard (as much as you want)
Hello! We hope you made and enjoyed this recipe from our Your Sandwich Can Save the World! Food Literacy Curriculum! Please note that all photos and content are copyright protected. Please do not use our photos without prior written permission. If you wish to republish this recipe, please rewrite the recipe in your own unique words and link back to "The Breakfast Sandwich" on Food Literacy Center's website. Thank you!
Related Links