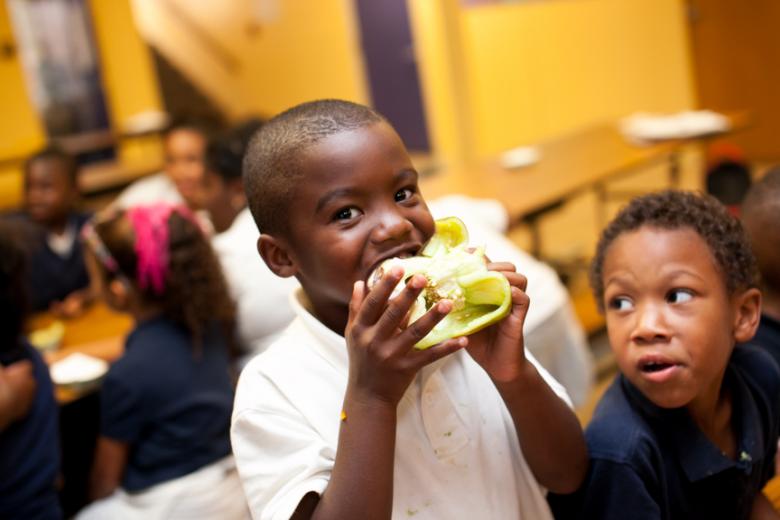 FAQ & Volunteer Policy
Thank you so much for your interest in volunteering with Food Literacy Center. As a small, start-up nonprofit, we rely on our wonderful watercress volunteers to deliver food literacy programming to low income kids throughout Sacramento.
Frequently Asked Questions
What will I do?
We have a wide variety of volunteer opportunities for whatever interest you may have, with or without kids. There is something for everyone!
We have opportunities in the classroom, in the community & in the libraries.
We teach cooking and nutrition to kids in 8 different schools each week, and deliver food literacy programming in library programs throughout the Sacramento region. Additionally, we have opportunities to go out and spread our message of healthy eating at various community events.
Do you complete any background checks?
To ensure the safety of the students we serve in the classroom and in the library, we require all volunteers to complete 2 sets of fingerprints–one with Food Literacy Center ($25) & one with the Sacramento City Unified School District ($47). We will reimburse* up to $50 towards your processing fee after you volunteer 10 full sessions (equal to 30 hours) in the classroom/library. It is the responsibility of each volunteer to inquire about reimbursement once required sessions have been completed. Volunteers can choose to opt-out of receiving reimbursement to further support Food Literacy classes. Instructions will be provided after phone screening with Program & Volunteer Coordinator.
Do I have to use your recommended provider for my background screening?
We encourage our providers because we trust their work and they often cost less. You may choose different providers, but understand that Food Literacy Center will not be responsible to reimburse for errors.
Do I need any training?
You will receive training by Food Geniuses on site for your specific roles. Occasionally, we provide information sessions for folks to learn more about our organization's approach and philosophy.
What should I wear?
Our volunteers should wear closed toed shoes, have long hair tied back, and avoid wearing jewelry (plain wedding bands are okay) for all programs. If you have one of Food Literacy Center's green tees, you are more than welcome to wear it. For special events, the Program & Volunteer Coordinator will provide specifics.
Are there group volunteering opportunities?
We have very limited opportunities for groups.
The annual Sacramento Food Film Festival happens in April, and we gladly accept group volunteers. Please email the Program & Volunteer Coordinator for more information.
How am I notified of volunteer opportunities?
Volunteers receive bi-weekly e-mails with upcoming volunteer opportunities and program updates.
How do I sign up to volunteer?
Fill out the New Volunteer Form to learn more & start volunteering with Food Literacy Center! Volunteer opportunities are posted on a sign-up page for volunteers to select from after completing a phone call with the volunteer coordinator.
Volunteer Policy
Food Literacy Center carries out programs in the community because of our wonderful and committed volunteers. From encouraging our food adventurers to helping with office support, we welcome community members to join the work of our organization.
Please note our Food Literacy Center Volunteer Policy and requirements:
Volunteers under 16 must volunteer with an adult (please note: these opportunities are limited).
Volunteers age 16-17 must receive parental/guardian permission by having them sign a liability waiver and volunteer program policy.
All 18 and over volunteers in our school and library programs are required to be fingerprinted and to complete a DOJ background check (including adult accompanying volunteers under 16 years).
Related Links