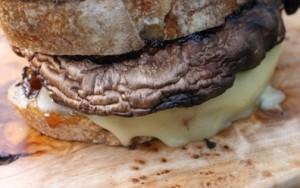 Celebrate National Panini Month with a panini party!
It's National Panini Month and luckily Sacramento Valley's harvest has a mouth-watering mélange of veggies to offer this great sandwich!
For your next panini, experiment with seasonal foods, like green beans, zucchini, squash, or maybe even a bit of okra.
Since there are many veggies exclusive to summertime, adding them to kids' paninis is a great way to expose them to new flavors. For the largest effect radius, try throwing a panini party!
Besides its deliciously good alliteration, a panini party is a lot of fun because as a host, all you have to do is supply the base ingredients so that your friends and family can customize to their hearts' content. That way, everybody gets to eat what they want, how they want it.
Founding Executive Director of Food Literacy Center, Amber Stott gave a personal anecdote to elaborate on the party concept, "I held a panini party with my nephews a while back. I put out various breads, cheeses, veggies and spreads and each kid got to make their own. By letting each boy choose his favorite, everyone was happy! Everyone ate at least one of their favorite veggies. This is an approach we use a lot in our food literacy classes: allowing kids to pick and choose always results in kids being successful with fruits and veggies."
At our after-school library programs, we often provide a few, if not many, options during the food tasting segment. For example, after our Butterfly Bites lesson, we provide raspberries, blueberries, blackberries and nectarines with the knowledge that kids might not eat all of what's out on the table, but they still could potentially try something new. By presenting the option to your own kids, you're expanding their potential for becoming food adventurers.
To learn how to make the spicy panini with pepper jelly and portabello mushroom, visit this webpage: http://foodliteracycenter.org/2014/08/21/spicy-panini-pepper-jelly-portabello-mushroom/
Written by Thom Stone, Food Literacy Intern
Related Links