Recipe
Food Literacy Center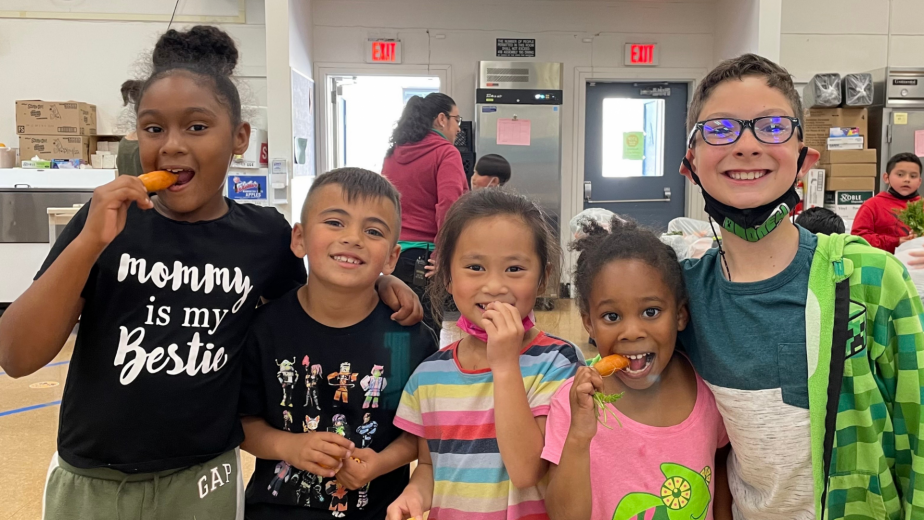 We Served Two New Schools at Robla School District
Our second 8-week session of the year came to an end last week and it was a succulent success! We are plum proud to be serving two new schools in our new school district Robla, where we inspire new students to eat their fruits and vegetables. As we concluded our Spring session, we learned that 82% of our students know to eat fruits and vegetables with every snack and meal.

During our classes, we showed up with seasonal fruits and vegetables, giving our students the opportunity to try something new each week. Through our successful hands-on cooking and nutrition classes, students were able to learn healthy eating habits and are more likely to be health-conscious adults! We used positive reinforcement to get kids excited about fruits and vegetables through culturally appropriate recipes and hands-on activities.
We want our students' cooking experience to be positive. Using our STEM-based lessons, we encourage students to go into their kitchens and eat their vegetables!
Each lesson includes a video tutorial (where kids can cook along with us),
printable recipes (available in English, Spanish, Hmong, and Farsi with lesson plans), activities, and much more.
You can SUBSCRIBE to our newsletter to receive regular email updates about Food Literacy Center! Your privacy is important to us. We will not share your information.
Related Links