Recipe
Sabrina Modelle of The Tomato Tart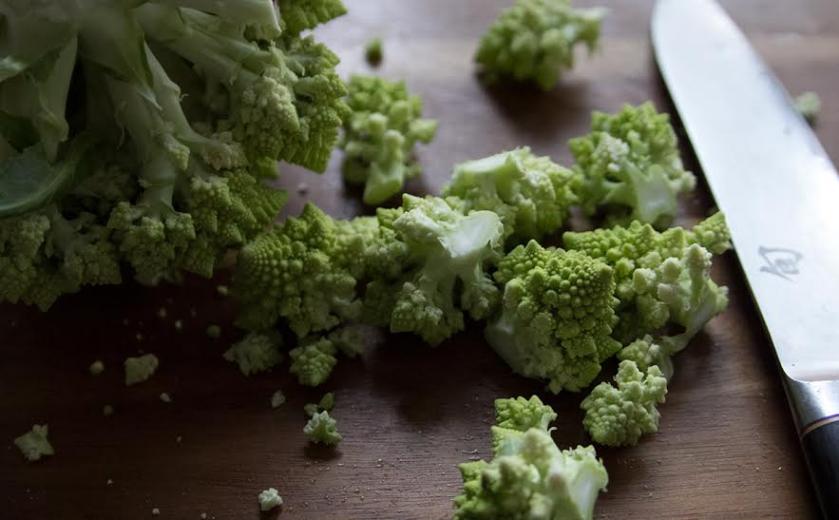 Roasted Romanesco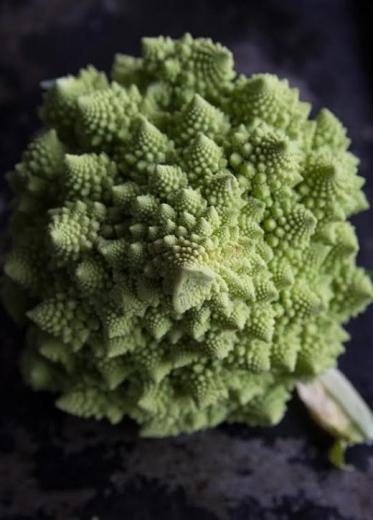 Romanesco's history is about as mysterious as its alien-like appearance. Depending of where you are, you could hear it called Romanesco cauliflower, broccoli, or even Romanesco cabbage. It's thought to be a native of Italy where it was born of selective breeding in the 16th century. That's right, this futuristic looking vegetable comes from the 1500s!
Romanesco may look a little crazy with its fractal spirals, but the craziest thing is how awesome it tastes when you roast it. Roasting brassicas (cauliflowers, broccoli, romanesco, etc) brings out their natural sweetness. When you see those hints of dark golden brown on the edges of your roasted romanesco, you know you're in for a treat!
Roasted Romanesco
Ingredients:
For Romanesco:
1 head romanesco cut into small florets
2 tablespoons olive oil
heavy pinch of salt
heavy pinch of pepper
For Breadcrumbs:
1 cup fresh breadcrumbs
½ cup grated Parmesan
1 clove garlic, crushed and minced
2 tablespoons parsley finely chopped
1 tablespoon olive oil
Instructions: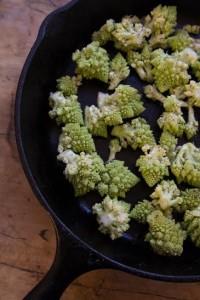 Preheat oven to 450º for at least 20 minutes. You want that oven really hot!
Toss romanesco with olive oil, salt, and pepper. Arrange florets in a single layer in a large ovenproof skillet or on a parchment-lined baking sheet.
Cook for 15 minutes, remove from oven, add the breadcrumb mixture to the top and return to oven for 5 minutes or until breadcrumbs and cheese are golden brown and fragrant.
Hello! We hope you made and enjoyed this recipe provided by The Tomato Tart! Please note that all photos and content are copyright protected. Please do not use our photos without prior written permission. If you wish to republish this recipe, please rewrite the recipe in your own unique words and link back to Roasted Romanesco on Food Literacy Center's website. Thank you!
Related Links