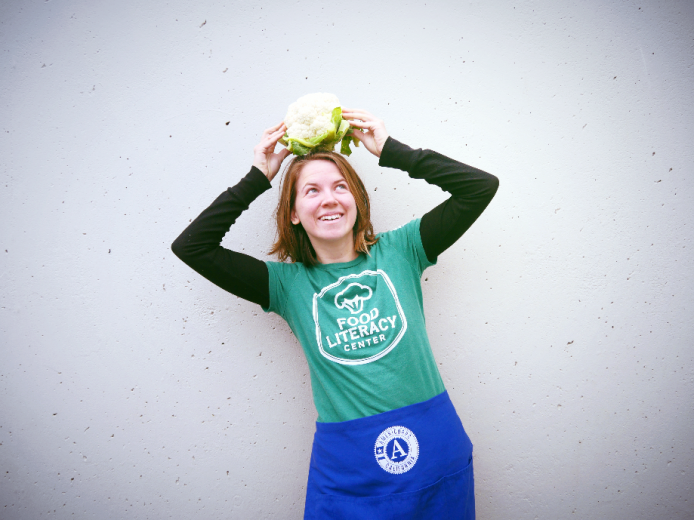 Sylvia Mote
Food Literacy Corps Member
Sylvia is an AmeriCorps member serving with Food Literacy Center's second cohort of Food Literacy Corps. She joined the Food Literacy Center team as a Food Literacy Corps member in September 2017 and will complete her term in August 2018. Sylvia is responsible for teaching food literacy curriculum to low-income students at David Reese Elementary School, Ethel I. Baker Elementary School, Camellia Basic Elementary School, and Pacific Elementary School.
Why did you choose to do a year of AmeriCorps service?
I chose to serve a year with AmeriCorps because I had previously served with AmeriCorps NCCC and discovered my passion for helping others.
Favorite moment in the classroom this year?
My favorite moment in the classroom is whenever kids say they'll make our recipes with their families at home!
What is the most interesting fruit and/or vegetable you've tried this year?
Prickly pear.
What do you plan to do with the skills you've gained at Food Literacy Center this year (what's next)?
I would like to continue with environmental work and continue to educate people on issues important to me.
Related Links