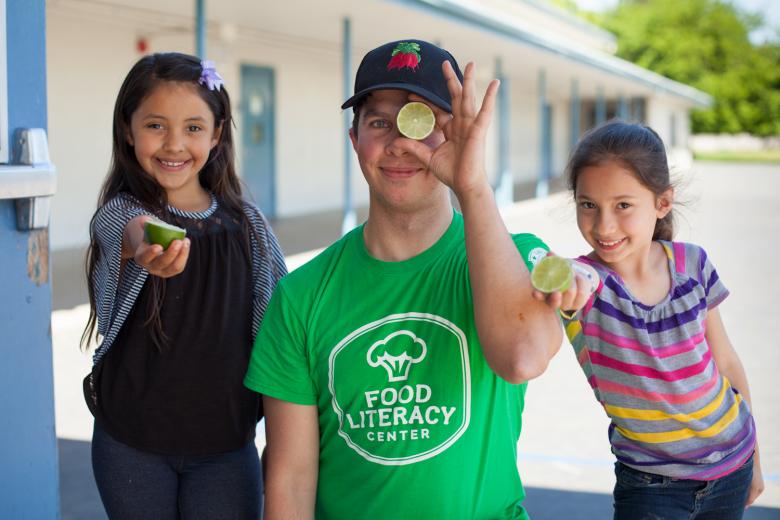 Mitchel Davis
Food Literacy Corps Member
Mitch Davis is an AmeriCorps member serving with Food Literacy Center's first cohort of Food Literacy Corps. He joined the Food Literacy Corps in September 2016 and will complete his term in July 2017. Mitch is responsible for teaching food literacy curriculum at 4 low-income elementary schools, coordinating Vegetable of the Month tastings for students in partnership with Sacramento City Unified School District Nutrition Services Department, coordinating produce gleaning for programs in partnership with Soil Born Farms' Harvest Sacramento program, and spearheading the Food Literacy Club for 4-6th graders at Oak Ridge Elementary School.
Mitch holds a Bachelor's degree in English from UC Davis.
Why did you choose to do a year of AmeriCorps service?
I desired to use my various skills as part of a movement greater than myself, one that would perform service on the behalf of under-served communities.
Favorite moment in the classroom this year?
Finding common ground with students through my Spanish language skills helped me turn around some students from being adverse to different foods to loving them.
What is the most interesting fruit or vegetable you've tried this year?
Kumquats!
What do you plan to do with the skills you've gained at Food Literacy Center this year (what's next)?
Current considerations include teaching English abroad or applying for a position in politics, policy, or the arts, all while preparing for MFA applications.
Related Links