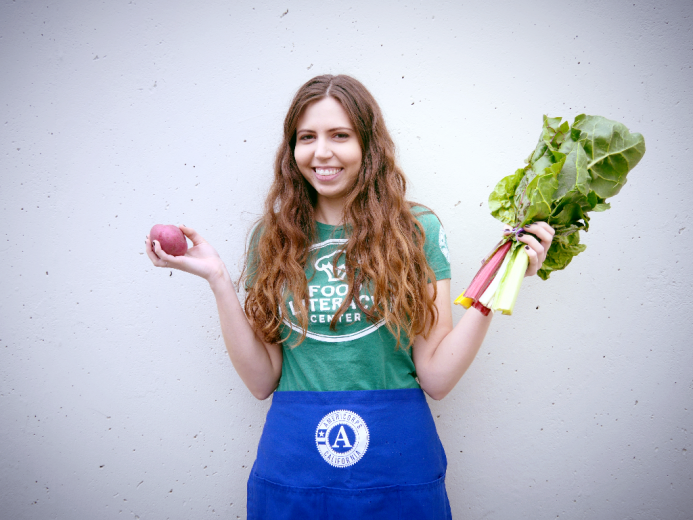 Margot Taylor
Food Literacy Corps Member
Margot Taylor is an AmeriCorps member serving with Food Literacy Center's second cohort of Food Literacy Corps. She joined the Food Literacy Center team as a Food Literacy Corps member in September of 2017 and will complete her term in August of 2018. Margot is responsible for teaching food literacy curriculum to low-income students at Ethel Phillips Elementary School, Ethel I. Baker Elementary School, Bret Harte Elementary School, and Pacific Elementary School.
Margot holds a bachelor's degree in graphic technologies from the University of Northern Iowa.
Why did you choose to do a year of AmeriCorps service?
I had recently graduated college and was looking to make a career switch into public health. I was at the perfect point in my life to dedicate a year of service and to give back to my community.
Favorite moment in the classroom this year?
My favorite moment, so far, was when a child was adamant they did NOT like SunButter and refused to try their sandwich. Near the end of our session, they finally mustered up the courage to tentatively take a bite. The next thing I knew, the child's entire hand was in the jar of SunButter, eating straight out of it.
What is the most interesting fruit and/or vegetable you've tried this year?
Prickly pear!
What do you plan to do with the skills you've gained at Food Literacy Center this year (what's next)?
My hope is to go back to school for a master's in public health and continue to make our communities stronger and healthier.
Related Links