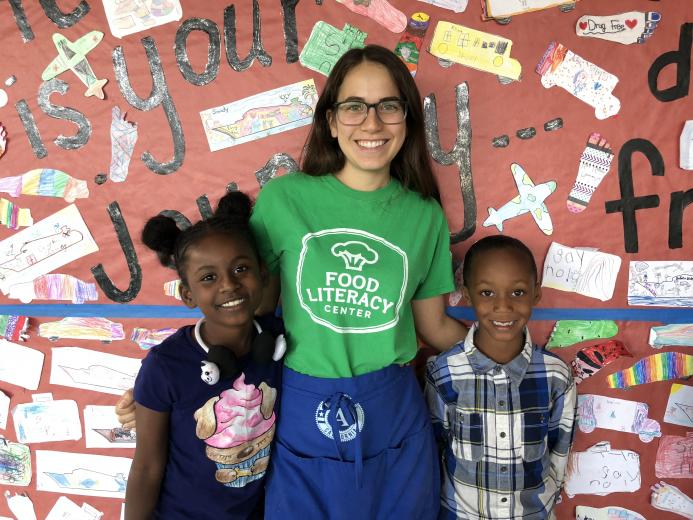 Lisa Weiss
Food Literacy Corps Member
What is your educational background?
I graduated from the University of Oregon in spring of 2018 with a Bachelor of Science in Human Physiology.
In which schools are you in currently serving?
Leataata Floyd, Bret Harte, PS7 and Parkway Elementary schools.
Why did you choose to do a year of AmeriCorps service?
After graduating college I wanted to continuing giving back to the community. While in college I volunteered at my university's wellness center and taught cooking classes to my fellow college students. I wanted to continue teaching nutrition education and cooking classes and I felt that my interests and passions greatly aligned with the mission of Food Literacy Center.
Favorite moment in the classroom so far?
My favorite moment in the classroom has been seeing the students who are at first hesitant to try the new recipe end up loving it and asking for seconds, and thirds! The most rewarding feeling is seeing their faces light up when they realize how tasty fruits and veggies are.
What is the most interesting fruit and/or vegetable you've tried this year?
Jujube
How have you grown, or what skills are you stretching into?
This year I have been developing my classroom management skills and learning to adapt the lesson plan appropriately for the different age groups of the students.
What do you plan to do with the skills you gain at Food Literacy Center?
I hope to continue working in public health and inspiring everyone to love their fruits and vegetables!
Related Links