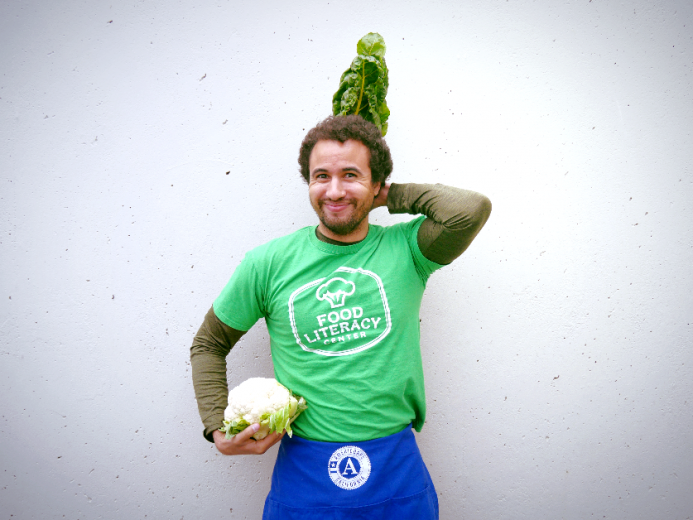 Joseph Fox-Sowell
Food Literacy Corps Member
Joseph Fox-Sowell is an AmeriCorps member serving with Food Literacy Center's second cohort of Food Literacy Corps. He joined the Food Literacy Corps in September 2017 and will complete his term in August 2017. Joseph is responsible for teaching food literacy curriculum to low-income students at Bret Harte Elementary School, Ethel Phillips Elementary School, Oak Ridge Elementary School, and Leataata Floyd Elementary School. His other duties include volunteer coordination, recruitment, retention, and recognition.
Joseph holds a bachelor's degree in history with a minor in classical ancient Mediterranean studies from Pennsylvania State University.
Why did you choose to do a year of AmeriCorps service?
I chose to do AmeriCorps service because I am passionate about the environment and nutrition. After learning how much the agricultural industry negatively affects our climate and health, I felt obligated to participate in changing this abnormality to positively influence our world in the direction in which it should be going.
Favorite moment in the classroom this year?
My favorite classroom moment this year was watching the kids try to make salad dressing into lip-gloss.
What is the most interesting fruit and/or vegetable you've tried this year?
The most interesting fruit I have tried this year is a prickly pear.
What do you plan to do with the skills you'll gain at Food Literacy Center this year (what's next)?
I plan on using the knowledge I have learned to decrease the obesity rate, expose the hypocrisy of the American diet, reduce our carbon footprint, promote sustainable agriculture, and advocate for improving our environment while continuing to fight for social justice and change.
Related Links