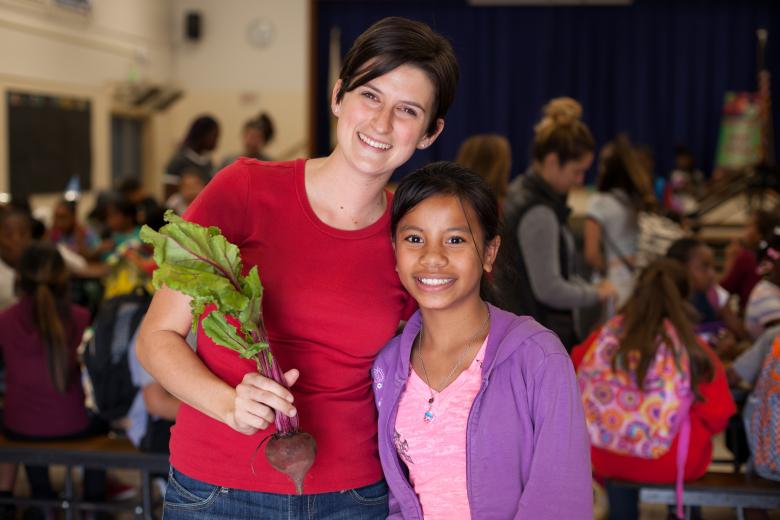 Ana Caraccio
Program Coordinator
A native to the Sacramento area, Ana has an appreciation for the abundance of fruits and vegetables that grow right here in our backyard. She enjoys gardening, reading, teaching, and caring for her dog, cats and chickens.
Growing up, Ana attended Sacramento Waldorf School, where she enjoyed a strong gardening curriculum from elementary through high school. While attending college in Wyoming, she joined a nonprofit organization called Feeding Laramie Valley, which grows and distributes locally sourced produce to low income senior housing facilities.
After moving back to Sacramento, she worked for a year at Sacramento Waldorf School as the Assistant Gardening teacher where she expanded her knowledge of organic gardening and led gardening classes for children. Working alongside students as they got their hands dirty planting and harvesting food strengthened her belief in the value of teaching healthy living.
Ana started with Food Literacy Center in 2016 after a year of being a program intern. She teaches in the classroom and loves seeing the excitement students have for new foods.
Ana attended the University of Wyoming and graduated with her bachelor's degree in Psychology with a minor in Sociology.
Related Links