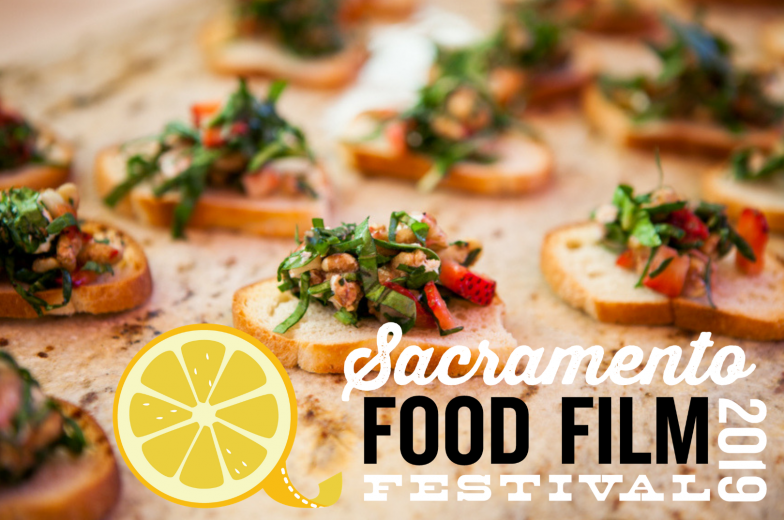 8th Annual Sacramento Food Film Festival
Premier event highlights women in the food industry
FOR IMMEDIATE RELEASE
Food Literacy Center is excited to announce the 8th Annual Sacramento Food Film Festival, a week-long event that showcases culinary creativity in combination with award-winning films in unique locations in Sacramento. The Sacramento Food Film Festival will take place April 10-16 and includes three events benefitting Food Literacy Center.
This year's premier event, Women in the Industry – A Fine Line, puts the spotlight on women from across the food industry. On April 14, Women in the Industry will feature the film A Fine Line by Joanna James. Attendees will hear perspectives and experiences from world-renowned chefs in the film, be served small bites prepared by women chefs, and focus on woman-owned/run/led wineries, breweries, producers, and businesses throughout the evening. Participating restaurants include Taylor's Kitchen, Station 16, Hawk's Public House, Thai Basil, Binchoyaki Izakaya and Mama Kim Cooks, among others. Tickets for Women in the Industry are available now and can be purchased through the event site.
Additional events include Dinner & a Movie at Lucca Restaurant & Bar on April 10, and The Kids Menu at Uptown Studios on April 16. These events will feature the films Edible Paradise and The Kids Menu, respectively, and each offer opportunities to learn more about food stories from across the globe. All proceeds from the Sacramento Food Film Festival benefit Food Literacy Center.
The 2019 Sacramento Food Film Festival is made possible by the California Rice Commission, among others. With 40% of Sacramento kids struggling with obesity and 1 in 3 suffering from type 2 diabetes, Food Literacy Center's continued work is essential to the Sacramento community. To learn more about Food Literacy Center and opportunities to get involved, visit foodliteracycenter.org.
ABOUT FOOD LITERACY CENTER
Food Literacy Center is a nonprofit 501(c)(3) established in 2011 in Sacramento, California, with the mission of inspiring kids to eat their vegetables. The organization provides low-income elementary children with after school programming at 16 schools throughout the Sacramento City Unified School District. They teach cooking and nutrition to improve health, economy and the environment. For more information about Food Literacy Center, visit foodliteracycenter.org.
Related Links