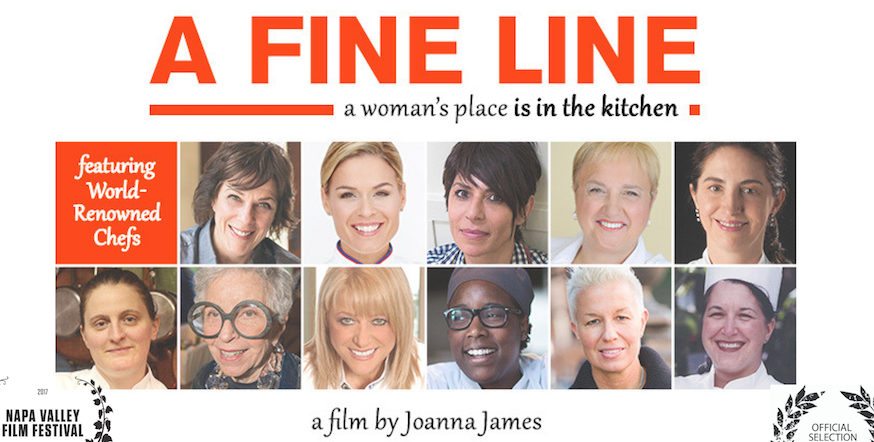 Women in the Industry – A Fine Line
2019 Sacramento Food Film Festival
Location: 24th Street Theatre at Sierra 2 Center, 2791 24th St, Sacramento, CA 95818
Film: A Fine Line
The Sacramento Food Film Festival celebrates food and drink paired with films about our food system. This year's premier event focuses on women in the industry featuring the film A Fine Line by Joanna James. A Fine Line explores why only 6% of head chefs and restaurant owners are women, when traditionally women have always held the central role in the kitchen. Watch the movie trailer.
We'll hear perspectives and experiences from world-renowned chefs in the film, feature all women chefs preparing bites for the guest, and focus on women run/led/owned wineries, breweries, producers and businesses throughout the event.
VIPea $75: Includes a private garden reception, swag bag, hosted bar and chef prepared bites
General Admission $50 (at the door $60): Includes a champagne welcome, chef prepared bites and no-host bar (beer and wine available for purchase)
Chefs & Restaurants
Chef Casey Shideler, Taylor's Kitchen
Chef/owner Amy Breedlove, Culinerdy Cruzer
Chef/owner Minnie Nguyen, Station 16
Chef Brenda Ruiz, GEO Academy/Slow Food Sacramento Chef's Alliance
Chef/owner Kim Scott, Mama Kim Cooks
Chef/owner Karen Holmes & FOH Sueb Gaudio, Karen's Bakery & Cafe
Chefs & Restaurants for VIPea Tickets
Chef Casey Shideler, Taylor's Kitchen
Chef/owner Minnie Nguyen, Station 16
Chef/owner Molly Hawks, Hawks Public House
Chef/owner Suleka Sun-Lindley, Thai Basil/VEG Restaurant
Owner Toki Sawada, Binchoyaki Izakaya Dining
Wineries & Breweries
BarmHaus Brewing Co., owner Patricia Low
Bella Grace Vineyards, owner Michael Havill
Bogle Vineyards, PR Director Jody Bogle
Cambria Estate Winery, Jackson Family Wines, owner Barbara Banke
Karmere Vineyards & Winery, owner Marilyn K. Hoopes, winemaker Dawn Martella
Mraz Brewing Company, brewer, Lauren Price
Prospect Cellars, owner Jamie Lubenko
SacYard Community Tap House, owner Melody Thebeau
…more to come!
VIPea Swag Bag Donors
Uptown Studios, WomenUp Network, Sun & Soil Juice Co., Serenity Spa, Chocolate Fish Coffee Roasters, Allspicery, Pure Honey, Sacramento Kings Foundation, Farm Fresh to You, Beth Sogaard Catering
…more to come!
All proceeds benefit Food Literacy Center.
Tickets are nonrefundable and nontransferable.
We are unable to accommodate special diets.
We are grapefruit grateful to our sponsors: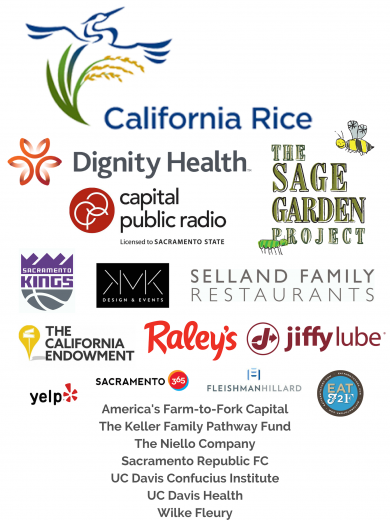 Related Links