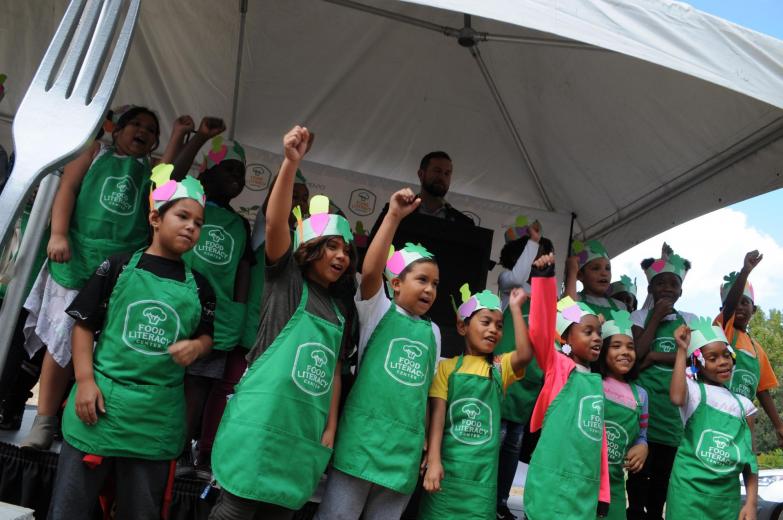 What our Cooking School Means for the Community
Message from CEO, Amber Stott
Amber Stott is the Founder and CEO of Food Literacy Center.
Last year, a teacher at Leataata Floyd Elementary asked the students why they like their food literacy class. Several students said they like trying new foods. Others said they love cooking their own food. One student said, "They never give up on us."
Why Food Literacy
Food Literacy Center's mission is to inspire kids to eat their vegetables. We do so by teaching free cooking and nutrition classes to elementary kids in low-income schools. Leataata Floyd is one of those schools.
In a world full of junk food, Food Literacy Center's team are among the rare adults who show up week after week talking to kids about their health, tempting them to eat their vegetables. These kids are smart. They see what we're trying to do. And the message they are receiving is that we care. We care about their health, and we care about them. And if we care so much, maybe they should care, too.
The Project
The Floyd Farms project has been a true tale of never giving up. I was first introduced to the project back in 2015. One of my board members teases me that I was already picking out paint colors after the first meeting. In my mind, I could see our Leataata students running to their cooking class with a bundle of carrots in their hands. This feels right in America's Farm-to-Fork Capital.
It has been a long road to this reality, and I'm proud of the team that has never given up to get here. When you're working on a project without an existing model, you rely on the dreamers in the room to believe in the possibility–and to remove barriers to make it happen. Slowly, over the last five years, I have seen unlikely partners come together as a team, because none of us are giving up on these kids.
The Programs
So what, exactly, will this project bring to Leataata–and to the rest of the community? Day to day, students at Leataata Floyd will benefit from cooking classes adapted to fit their school day curriculum. They might learn to measure in a math class, or to make an emulsion in science class. They'll be doing this from a zero net energy cooking classroom, where induction ovens draw heat from solar panels on the roof. They might also attend an art class in the garden, and learn the parts of a plant.
After school, Food Literacy Center's team of Food Genius instructors will deploy to schools throughout the district to provide more free cooking and nutrition classes. In the evening, families will be invited to Family Dinner Night to taste what their kids have been cooking that day. Once a month, schools can visit the site on field trips. On the weekend, community members can sign up for cooking and gardening classes. And there will be students running to their cooking class with a bundle of carrots in their hands!
The Community
Meanwhile, residents of The Mill, Alder Grover and Marina Vista can grow food in their community garden plots. Annually, the training facility will be used for a statewide Food Literacy Academy, where school cooking and garden teachers from across the state can come together to learn from each other. We hope they will bring our model back to their communities, spreading health in more schools.
Food Literacy Center won't be creating these programs in a vacuum. In addition to our existing curriculum that we've been delivering throughout the district for almost a decade, we are working with our newly formed Broccoli HQ Task Force to align our programs with school classes and the needs of local residents. Our task force includes Leataata Floyd teachers, the school nurse, parents, and our staff. Together, they already launched a back-to-school vote for a legacy tree that will be planted on the site. We're grateful for their volunteerism and their commitment to the success of this project.
The Need
I'm so proud of this team, of my staff, my board, and I'm proud to reach this milestone with the help of our partners. Thanks to all of you for never giving up on Food Literacy Center, so we can continue to show up for these kids.
I want to ask you to be there for us one more time. All of our programs are offered for FREE to the schools and the students. We depend on donations from supporters like you. Please show up by donating to give our kids a healthier future.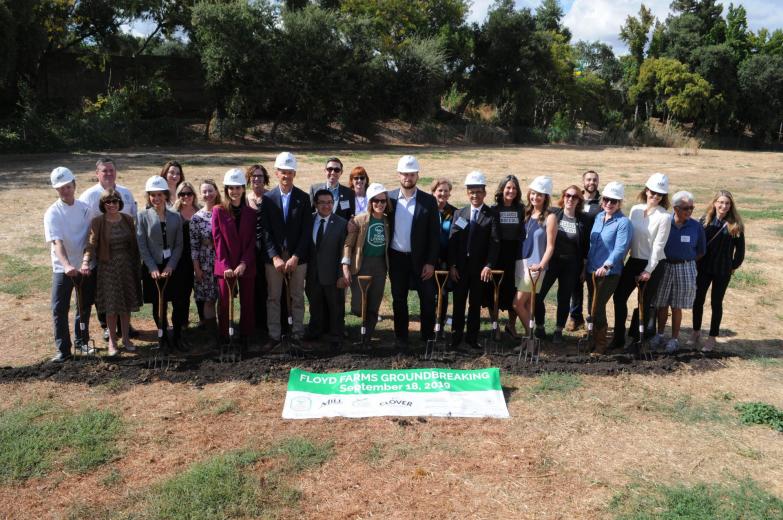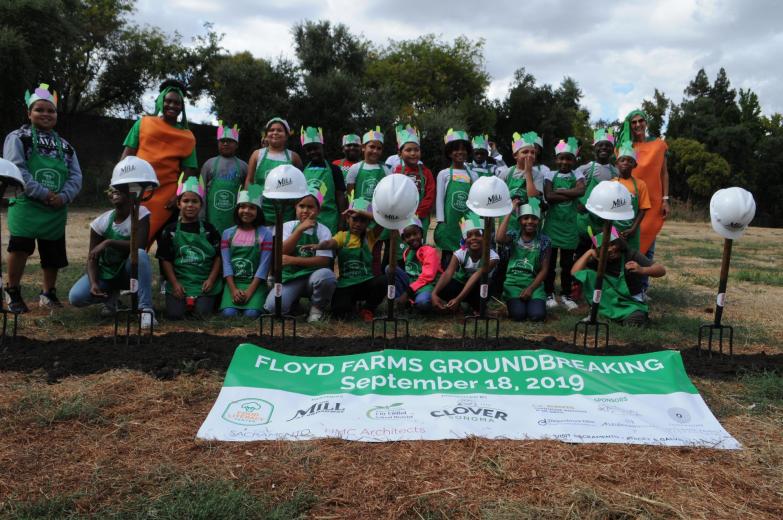 Related Links