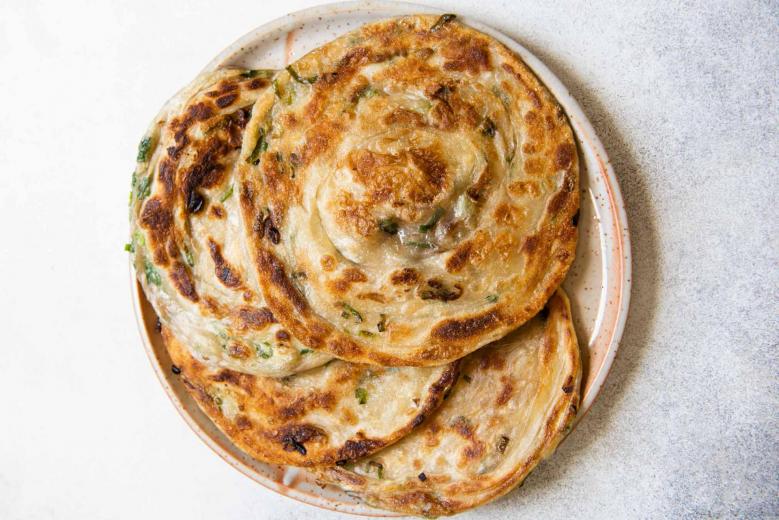 Virtual Scallion Pancake Class Fundraiser
Learn to make scallion pancakes from scratch with Lisa Lin
A recording of this online class is now available for $15. Buy now!
Join food blogger Lisa Lin of Healthy Nibbles as she walks you through how to make flaky scallion pancakes (congyoubing). In this 90-minute class, learn how to make the dough for scallion pancakes as well as a soy and vinegar dipping sauce. A detailed supply list will be provided for this hands-on class that includes learning to roll the dough and cooking techniques. Read about it in the New York Times!
The class will be hosted on the Chibo platform and a recording will be provided after the class. Once you register, the supply list and recipe will be available to view.
Your ticket purchase supports critical mission-focused work to reach our kids and families who are food and nutrition insecure. Support our kids and learn the art of scallion pancakes!
About Lisa Lin
Raised in San Francisco, Lisa Lin is the voice behind the website Healthy Nibbles. She often shares cooking videos on Instagram featuring her sassy mother, Mama Lin. Through her website and cooking videos, Lisa hopes to honor the food and traditions that surrounded her Chinese American upbringing.
Related Links