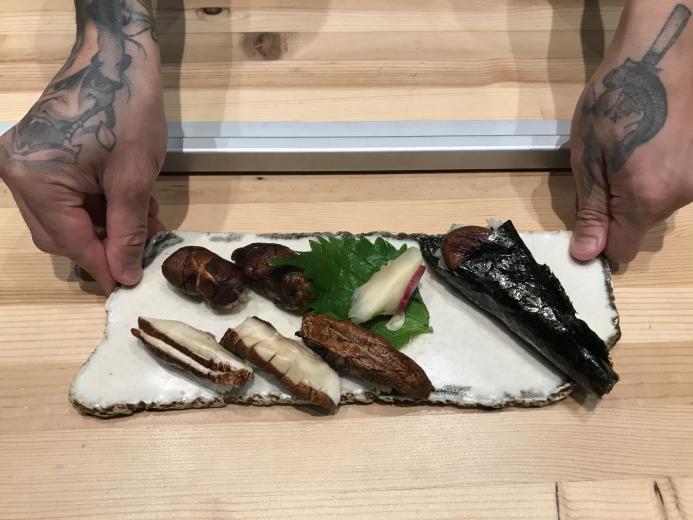 Veggie of the Year Chef Recipes
During Food Literacy Month local chefs developed recipes to highlight the five veggie contenders! We're sharing their delicious creations so you can make them with your kids at home.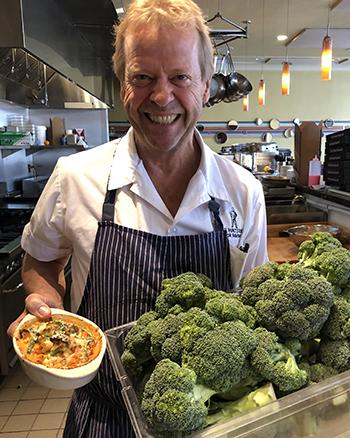 Baked Broccoli Gratin
Rick Mahan, Executive Chef/Owner, OneSpeed Pizza & The Waterboy
Broccoli is the official Veggie of the Year chosen by our kids!
Chef Rick has been making this easy Baked Broccoli Gratin for years. It's and easy mac and cheese style dish that doesn't require making a separate sauce. Just mix everything together and it combines as it bakes.
Printable Baked Broccoli Gratin Recipe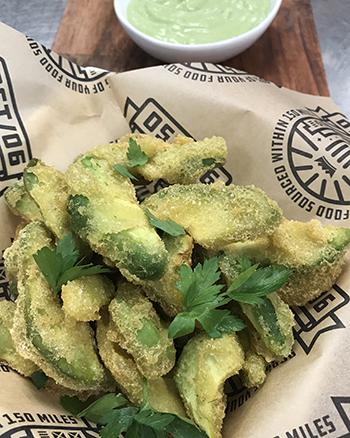 Avocado Fries & Avocado Ranch
Brien Kuznicki, Executive Chef, Legends at Golden 1 Center
Chef Brien returned this year to defend his Veggie of the Year title that he won last year.
His Avocado Ranch recipe is a great alternative dressing and dip that uses healthy avocado to make it creamy and delicious. Paired with simple and crispy Avocado Fries, it makes for a delicious snack.
Printable Avocado Fries & Avocado Ranch Recipe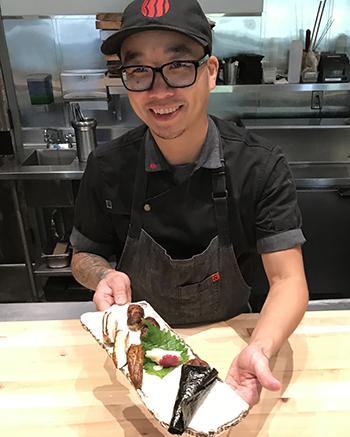 Mushroom Nigiri
Billy Ngo, Executive Chef/Founder, Kru, Kodaiko Ramen, Fish Face
Chef Billy returned to compete in Veggie of the Year after a few years off.
He shares his go-to Sushi Rice Recipe that pairs great with simple marinated and grilled mushrooms that really let the veggie shine! The Mushroom Nigiri is packed full of flavor.
Printable Mushroom Nigiri & Sushi Roll Recipe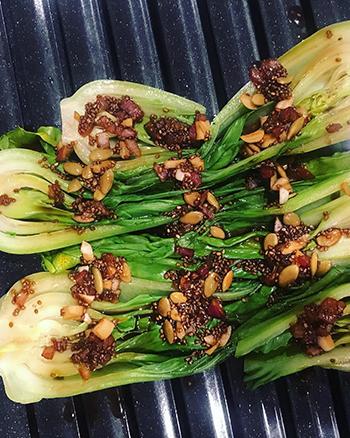 Teriyaki Glazed Bok Choy
Ravin Patel, Executive Chef, Seasons Kitchen & Bar
Last year's Chef Champion returned again this year to throw down for Team Bok Choy!
Chef Ravin developed a simple recipe to highlight bok choy that can be enjoyed as a snack or a delicious side dish. Simple blanched bok choy is topped with a teriyaki glaze, quickly broiled with crunchy nuts and seeds to finish it off.
Printable Teriyaki Glazed Bok Choy Recipe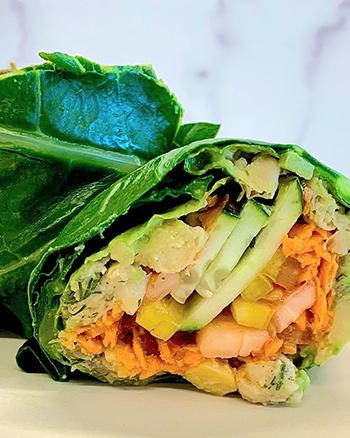 Collard Green Chickpea "Tuna" Wrap
Nina Curtis, Executive Chef, Adventist Health
This year's Chef Champion won by using collard greens as a wrap instead of a tortilla!
Chef Nina shared a delicious and healthy chickpea based salad that is added to blanched collard greens along with other sandwich toppings, then wrapped up like a burrito. It's fresh, delicious and kids can pick all their favorite veggies to go inside.
Related Links