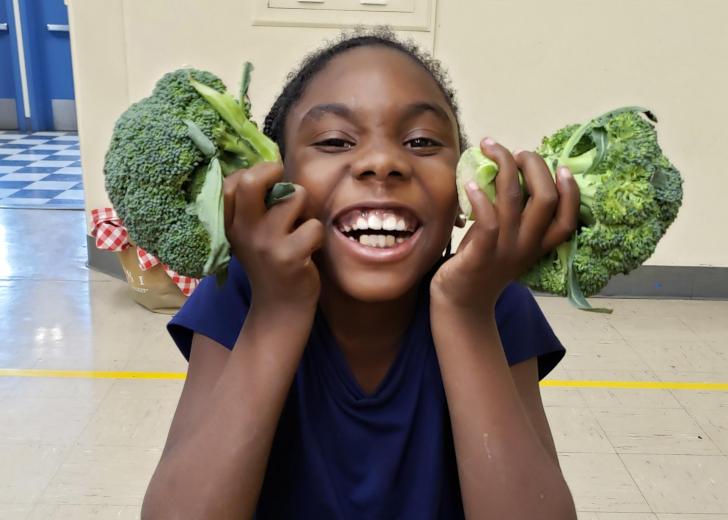 Veggie STEM Box Distributions Begin
Letter from our CEO
We miss our kids! We have remained focused on reaching them since schools closed due to COVID-19. This week, in partnership with SCUSD Nutrition Services Department, we begin a Veggie STEM Box distribution targeting the elementary students in our former afterschool programs. These students are food and nutrition insecure.
Over the years, these kids have fallen in love with veggies, and we want to ensure they continue to have access to both our STEM-based curriculum, and the fresh produce needed to make our healthy recipes.
Our Veggie STEM Boxes include:
Veggie ingredients to make a healthy recipe to serve a family of 4
STEM-based, hands-on activities
Lesson plan
Rainbow Soup Recipe
Crayons & stickers
Video links demonstrating the recipe and lessons now available online!
Veggie garden plants from our partner, Soil Born Farms
Each box, including the video demos, costs Food Literacy Center $35 to create. Cost to our students: FREE.
Nutrition remains a vital priority. The COVID-19 virus has reminded us of the importance of protecting our health. When we're healthy, our immune systems are stronger. Everyone is doing their best to protect our kids' health from the virus by staying at home. Let's go even farther to ensure they are well nourished, protecting them from diet-related diseases, too.
In health,
Amber Stott
CEO & Chief Food Genius
Food Literacy Center
Related Links