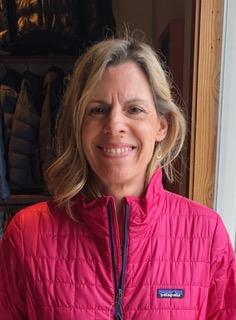 Tawney Lambert, RN
Board Member
School Nurse, Sacramento City Unified School District
Tawney is a native of Sacramento and has spent the last 18 years working as a School Nurse in the same district where she attended K-12. Prior to that she worked for Sutter Hospitals for 15 years on medical/surgical/diabetic and postpartum units. During her career she has learned that one of the ingredients for good general health starts with eating the right foods, but that information regarding good nutrition/preventive health is not emphasized sufficiently in everyday school curriculum.
After volunteering with the Food Literacy Center, Tawney views her appointment to the Board as a culmination of a lifetime dedicated to promoting good health and nutrition. She loves that, through the Food Literacy Center's weekly classes, children are now given the opportunity to learn how to help themselves become curious and healthy eaters of quality locally-sourced foods. As a School Nurse at Leataata Floyd Elementary, home of the future Broccoli Headquarters, Tawney feels like the stars have aligned.
Tawney holds a Bachelor of Science degree in Dietetics from UC Davis and received her RN degree at Sacramento City College and School Nurse credential at CSU Sacramento. She is a mother of 3 boys and grandmother to one boy.
Favorite Quote from a First Grader – "If I don't eat an apple, I'm gonna go bananas!"
Related Links