Syrai's Story
A 10 Year Reunion
When Syrai was in 5th grade in 2011, she had her first persimmon. She loved it!
This was also the year that I started Food Literacy Center. Syrai was attending Capitol Heights Academy elementary school in Oak Park. Syrai was among the first students to participate, and I was their instructor.
"You guys explained it; how to cook it. It was interactive," Syrai remembers. She says our program showed students that healthy food can be tasty. "It was fun!"
Syrai also remembers going to the grocery store with her parents and looking for the persimmons she first tried in food literacy class. But her local store, the only one in her neighborhood, a food desert, didn't carry these. She had to settle for lettuce instead, the only fresh option available.
Syrai is 18 years old now. Those early memories with food have stayed with her. She still loves to cook. She finished her first year of college last year at UC Santa Cruz, where she's studying economics. Inspired by a childhood filled with happy memories of healthy, fresh food, she wants to help fix the problem of food deserts. She wants persimmons to be available in every neighborhood!
In the meantime, she's giving back through her summer job with Roberts Family Development Center, where she serves as an afterschool teacher at Leataata Floyd Elementary. One of her assignments is to accompany her students to their class with Food Literacy Center.
"It was really cool to see that the food literacy program is still a thing," Syrai chimed. "A lot of community stuff in that neighborhood would come for two years and disappear."
You can imagine my own happy surprise when Syrai walked into our program this summer, now an adult. We swapped stories about recipes we made together a decade ago. As Food Literacy Center celebrates its 10th anniversary, what a joy to come full circle and learn that her exposure to our program continues to influence her choices!
Syrai beams with a smile that crinkles the corners of her eyes, noticeable even through the COVID mask she's wearing. "It is good to see that Food Literacy Center is still here."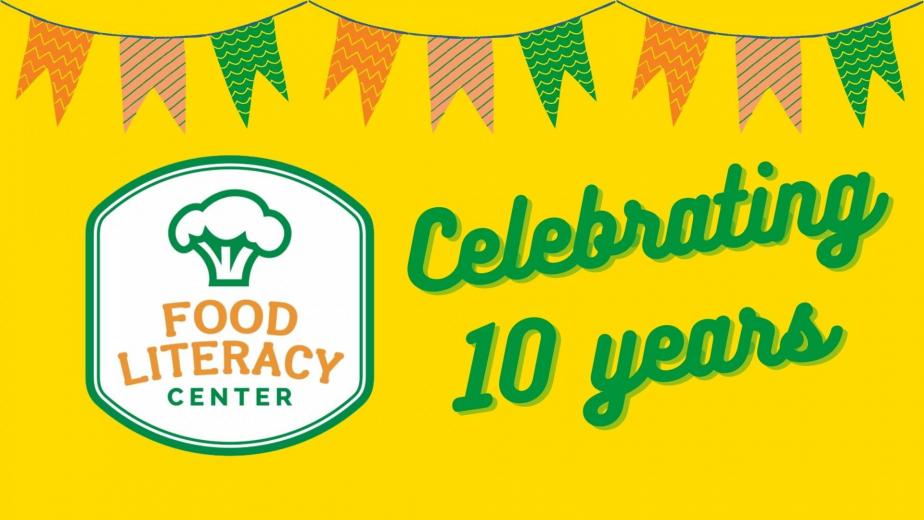 Related Links