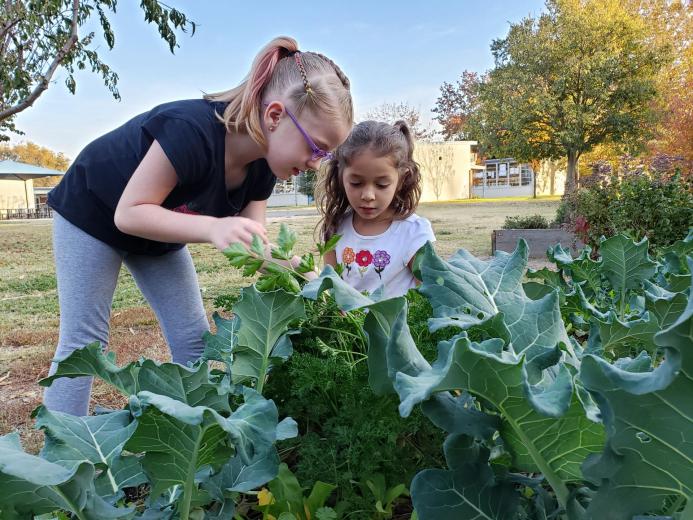 Student Farm & Garden at Food Literacy Center
Located directly behind our cooking school, will be a 2-acre multi-use, outdoor classroom operated by Food Literacy Center. Our farm was designed with one goal in mind: encouraging children to eat their vegetables.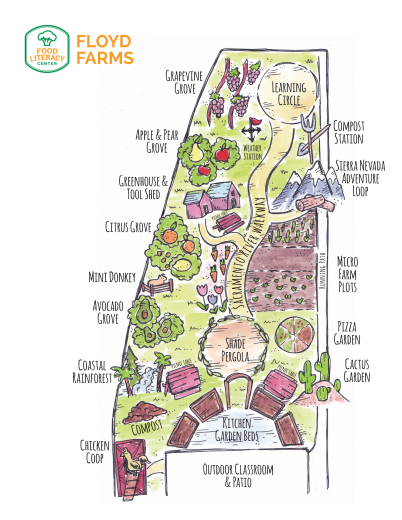 The open space, designed to improve child health, is for students and families to learn, play, and explore in an urban lot that was once vacant. This site compliments our existing cooking and nutrition programs by allowing students to grow food and engage in active play.
Studies show that access to green space is directly linked to human health–improved mental health, focus, creativity, academic performance, reduction of anxiety, and more.
Children who spend time in nature benefit from improved brain function–even more than adults. Like healthy eating, the exposure kids have at a young age matters. Studies show that 50 to 70 percent of children's behavior is caused by environmental factors. We are creating a supportive environment that addresses the whole child to ensure our students' success in and out of the classroom by setting them up for a healthy future.
Programs in the garden:
School day garden curriculum for Leataata Floyd Elementary students
Field trips for schools throughout SCUSD and the community
Family picnics in the garden combined with cooking classes
Community education and open garden days
Garden Features
The multi-use outdoor classroom is designed to celebrate California's abundance of local food, its native plants, and even farm animals.
Kitchen garden beds, such as the pizza garden, herb gardens and edible flowers
Paths for walking, running, and active play inspired by California rivers
Shade structures that serve as outdoor classrooms and gathering spaces
Water features to replicate the sounds of nature
Farm animals, such as chickens and a mini donkey
Southern California cactus garden
Sierra Nevada mountain adventure loop
Central Valley agricultural micro-farms featuring California crops
Outdoor cooking stations and pizza oven
And more!
To learn more about the project, email Amber Stott, CEO.
Food Literacy Center Site Map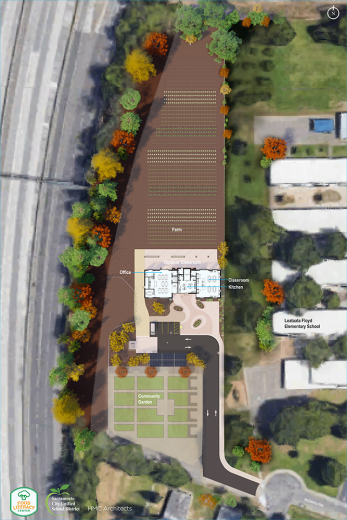 Related Links