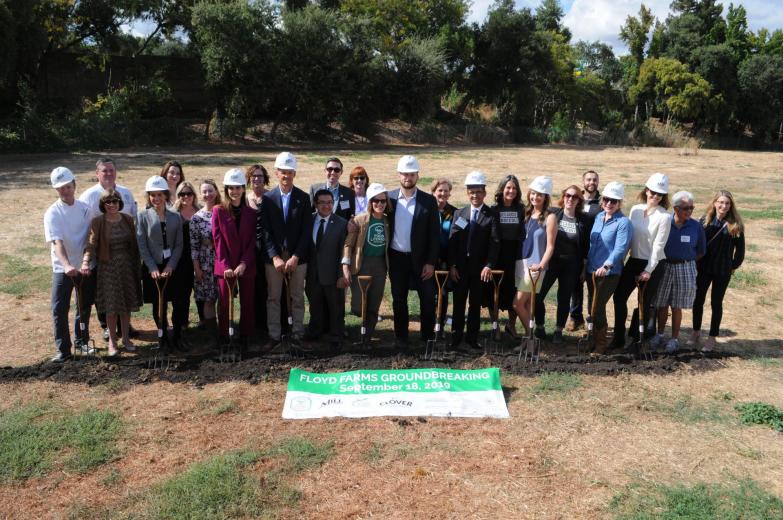 Path to Breaking Ground at Food Literacy Center
Message from Board President, Stacey Kauffman
Stacey Kauffman is the Board President for Food Literacy Center, and Senior Vice President at Radio.com.
Thank you for supporting Food Literacy Center on its path to a new cooking school at the Leataata Floyd Elementary School campus. This ambitious, first-of-its-kind project brings together a unique set of partners in America's Farm-to-Fork Capital. Let me provide some history of how this all began over eight years ago.
The Dream
The Mill at Broadway, which neighbors our cooking school, has generously worked to direct development fees to make this project possible. When developers Rachel and Katherine Bardis envisioned their homes being built, they had dreams for a park that would serve the dual role as an urban farm. They wanted to build their dream park on the vacant lot bordering the school. They wanted to partner with the City of Sacramento Parks and Recreation Department to build community gardens. City Councilmember Steve Hansen loved this idea, and immediately got on board.
The vacant lot, which seemed perfect to fulfill this idea, is owned by Sacramento City Unified School District. School board member Jay Hansen saw even greater potential for this project. What if local school children could also benefit? Under school district COO Cathy Allen's direction, this idea began to take shape.
The Partners
The three partners became unified on a vision, and together, set out to find the final player in the project: a nonprofit interested in using locally grown food to teach school children and community members. Restaurant owner Josh Nelson was serving as an honorary board member to Food Literacy Center. When he heard about the project, he set a meeting with the partners. Food Literacy Center's executive director and founder, Amber Stott, fell in love with the potential of the project, and had her own ideas to expand it ever further. What if the vacant lot not only grew food, but also had a cooking school, where students and families could learn to cook with the healthy food from the farm?
Finally, an architect was needed to bring the team's ideas to life. HMC Architects came on pro-bono, pulling concepts from the minds of the partners, giving them life on the page.
The Groundbreaking
The dreams of these partners are being realized as we celebrated and broke ground on Food Literacy Center's new building mid September. Together, they have been working for years to hammer out the details of a complicated project with a simple mission: grow local food and use it to teach students and families. This work will improve the health of our community.
On behalf of Food Literacy Center, I would like to thank each of these partners for their vision and for their time bringing this idea to life. There are countless sponsors, donors, supporters, grant funders, elected officials, and friends that have that have helped get us to this milestone. We're grateful to you all.
The Need
We still need YOUR help to provide food literacy classes to schools in our community. All of our programs are offered for FREE to the schools and the students. We depend on donations from supporters like you to give our kids a healthier future.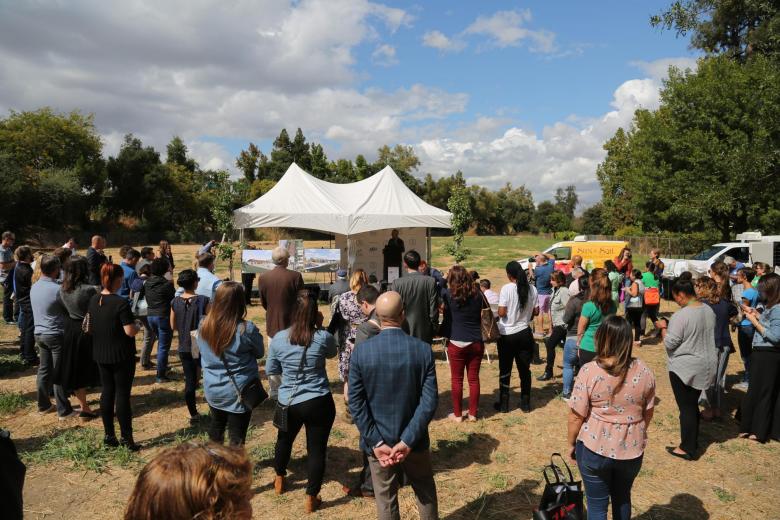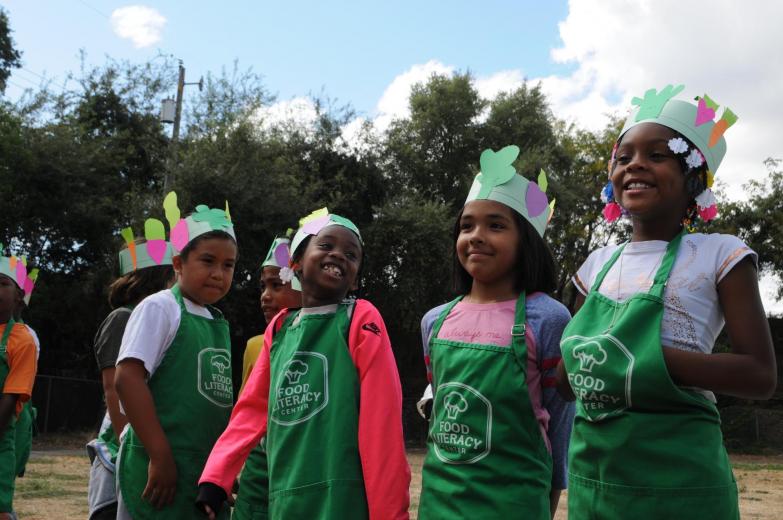 Related Links