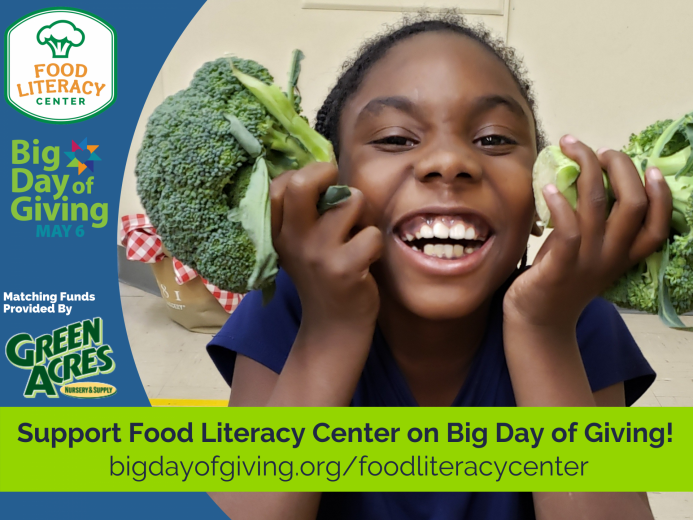 Our Kids Need YOU!
on Big Day of Giving
Did you know that rates of hunger increased more this year than any year since the government began tracking poverty? For households with children, food insecurity tripled!
Our students and their families need Food Literacy Center, and we need YOU. On Big Day of Giving, please donate. It truly helps.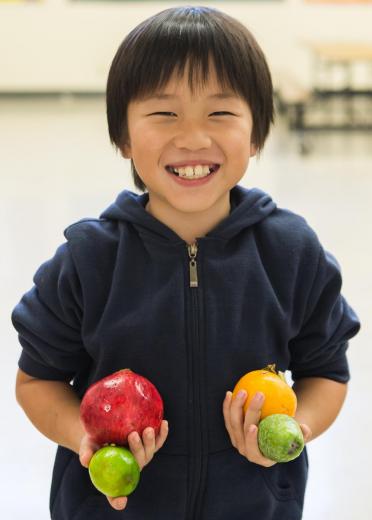 During the last year, Food Literacy Center has not let the crisis deter us. When schools closed, we changed course immediately. Within three days of schools closing, we were delivering our curriculum online, and just two weeks later, we were distributing take-home Veggie STEM Kits to our students alongside school lunch.
In the last year, we have reached 11,148 students and their families with healthy ingredients to cook meals together at home. Please help us continue this program and others with a donation today. Our goal is to reach $35,000 before midnight on May 6th.
We're addressing a range of needs in this crisis:
-Resilience & Joy: the mental health of our students is important to us. We're a health-focused organization, so whole health matters. By bringing joy to our students through virtual cooking classes and take-home recipe kits, we have seen their eyes light up. Parents tell us how much they love our kits. We are ensuring bright moments during a very difficult time, a critical part of building resilience–the ability to bounce back after a crisis.
-Health: COVID has shown us how important health is. Protecting our health to build a strong immune system through fruits and veggies is important. It protects kids from diet-related disease and ensures better overall health. Plus, our recipes taste great and our kids love eating them!
-Hunger: 1 in 4 children face hunger due to the pandemic and a rise in unemployment. Our recipe kits ensure that our students have access to a healthy meal for 4, combating both food and nutrition insecurity.
-Solutions: While we're addressing the ongoing crisis in front of us, we're also planning ahead. Collectively, we're working with other nonprofits to educate policymakers, funders, and other leaders. We are creating long-term solutions that include the perspectives of the families experiencing hunger and nutrition insecurity.
We are in one of the most challenging times in history. Your support will make a difference today–and for the future of our community.
Thank you for making our kids a priority. Together, we are making a difference.
In health,

Amber Stott
CEO & Chief Food Genius
Your gift will be matched dollar-for-dollar up to $5,750 thanks to these generous sponsors!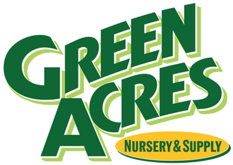 Frans DeBry Fund
Erik Johnson, Board Member, Food Literacy Center
Tawney Lambert, Board Member, Food Literacy Center
Stacey Kauffman, Board Member, Food Literacy Center
Related Links