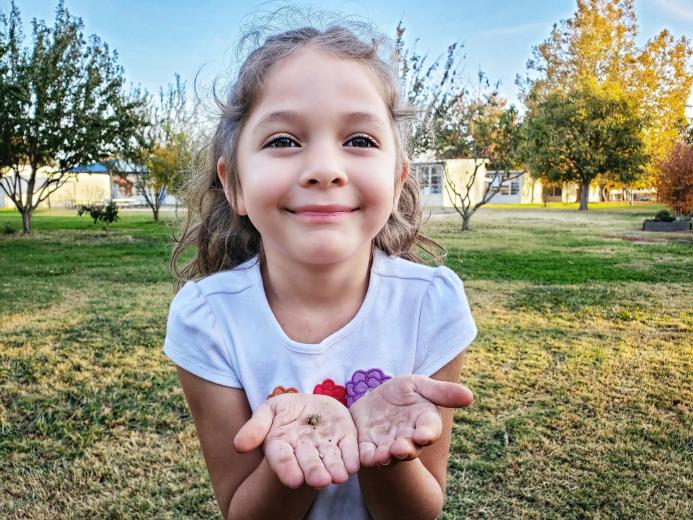 Letter from our CEO
Online Curriculum Videos Available
Schools have closed due to COVID-19. In the face of uncertainty, I want to assure you that Food Literacy Center is here to help! We are committed to serving our students and our community. As a nonprofit focused on preventative health, we have skills and tools to share to help us get through this together. We're rolling up our sleeves to release resources that, until now, have only been available to our instructors. We want you to have them, too–and we will be providing them for free.
STEM Education
While school is out and families are home together, we are releasing our curriculum for the first time. We will be providing FREE online food literacy classes live via Facebook (and later posted to our YouTube channel), complete with downloadable resources. We will cover STEM-based science activities, recipes, and more. We will be releasing the schedule soon.
Building Resilience
Because we work specifically in low-income schools, the children served by our nonprofit face unique challenges: many of them have experienced adverse childhood experiences, which affect lifelong health. Our approach to education is to use trauma-informed food literacy. That's a fancy way of saying that we teach in a manner that takes our kids' emotional needs into consideration. Some of these techniques are simple: we show up with joy every day, no matter how hard our adult day might be. This helps children build resilience–the ability to cope with hard times. These aren't complicated counseling strategies; these are simple skills that any caring adult can use. We will share our strategies over the coming weeks.
Recipes
We know families are cooking at home right now, and that you want to eat as healthy as possible. We've got you covered! Our online recipes are easy and budget-friendly. We will be sharing tips on our social channels for using pantry staples and cooking simply. We will also provide cooking demo videos throughout the next few weeks.
Food Safety
Our staff are trained in food handling so we can keep the kids in our programs safe. We'll share tips and resources with you online about everything from handwashing to storing food safely. You can also find great tips on the CDC website.
Food Waste
The families we serve are eating on a limited budget. We teach our kids to make the most of the foods they have to stretch them even farther–everything from potato skins to broccoli stems. We will demo these recipes in the days ahead and load them on our website.
Please know that we are thinking of you and your family during this challenging time. Your health matters to us! All of these resources will be free. We hope they offer some hope and joy to your home.
Stay well!
In health,
Amber Stott
CEO & Chief Food Genius
Food Literacy Center
Related Links