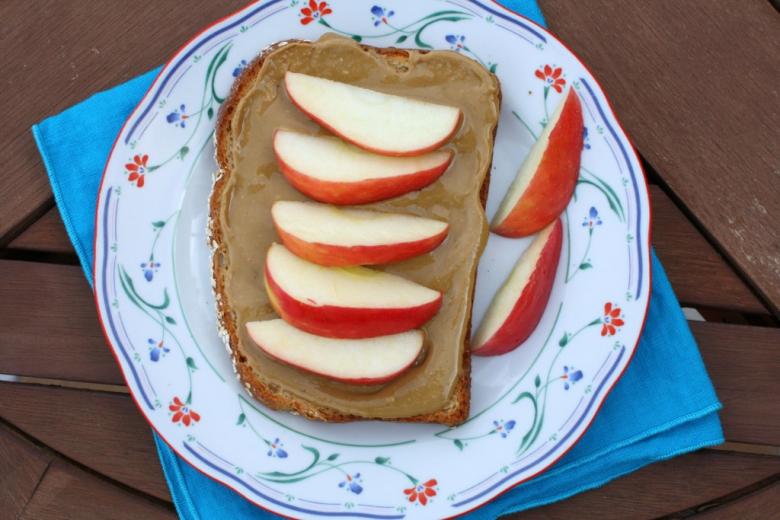 Kids Write Essays About their Food Literacy Sandwiches
The humble sandwich can be a powerful tool to help kids learn about and become aware of the food they are eating. For our Kids' Food Literacy Sandwich recipe contest, we asked participants to write a short essay about why they believe their sandwich represents food literacy. Here are some excellent essays:
Mason Partak, a third grader at Alta Vista School in Auburn writes:
I used to like my sandwiches with just meat and cheese but then I started adding lettuce and tomatoes from my neighbor Harry's garden and it was good! I added some of my mom's favorite salad stuff like bell peppers, sprouts and cucumbers and I really liked it.
My mom always tells me to eat more good food and not as much junk food so I say, let's make the veggie sandwich! It is good to grow your own food as the leaves help keep our air clean and the veggies help to keep our bodies healthy. I play football so eating good food is very important.
Natalie Avina Cortes, a fifth grader at Capitol Heights Academy in Sacramento writes:
This is a healthy sandwich because it has a lot of grain, and it is good for you because of the fruit. I didn't want a sandwich using meat, so decided to use peanut butter instead, which is a protein.
Nick Ault, an eighth grader at Sutter Middle School in Sacramento writes:
Everything in this sandwich is organic and healthy from the vegetables to the meat. The meat is lean organic pork which is low sodium and a great source of protein. There are also grilled onions that have almost no sodium, saturated fat or cholesterol, but do contain vitamin C, potassium and magnesium. The arugula and the tomatoes are low in saturated fat, cholesterol and sodium and are packed with vitamins.
It helps my local environment because all the veggies are organic and produced locally and that means it has a low carbon foot print. By using fresh grown ingredients from local farmers and ranchers, it helps my local community and economy by supporting small businesses. For example, the pork is from Bledsoe Farms (Woodland), the tomatoes come from Ray Yeung Farms (West Sacramento), the arugula is from Ashworth Farms (East Sacramento), the ciabatta roll from Grateful Bread (Sacramento) and fresh local peaches.
Malcolm Brock, fourth grader at Capitol Heights Academy in Sacramento writes:
This is a healthy sandwich because I hope to use all-organic food, without pesticides. There is a lot of protein in this sandwich and also grains in the wheat bread. It helps you get up in the morning! It can also be eaten for lunch.
Lindsey Dahms-Nolan, eighth grader at Natomas Charter School writes:
I believe that this sandwich is literate because it includes most of the five food groups, making it very well-balanced. The cheese is a dairy product, but also has a little bit of protein which is great for kids because milk strengthens your bones and protein rebuilds muscle. It also has tomatoes (fruits) and roasted red peppers and spinach (vegetables), all of which are very healthy because they are fruits and vegetables, but the tomato and spinach are raw, so you get all of the nutrients. Even though the bread is a bit refined, it still has carbohydrates necessary for an active child's diet. I believe that my sandwich can change the world.
Thank you to every kid who participated in our Kids' Food Literacy Sandwich contest! You are all food literacy superheroes!
Article by Heather Teoh
Related Links