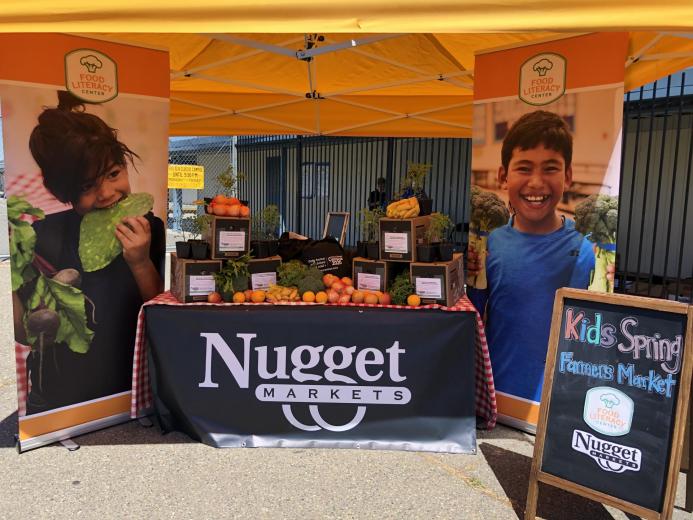 Kids Spring Farmers Market
Students set up to practice food literacy at drive-through event.
Our Kids Spring Farmers Market looked a little different this year, but the goal was the same–set up our students to practice food literacy at home. Our kids went home with an assortment of fresh fruits and vegetables thanks to Nugget Markets.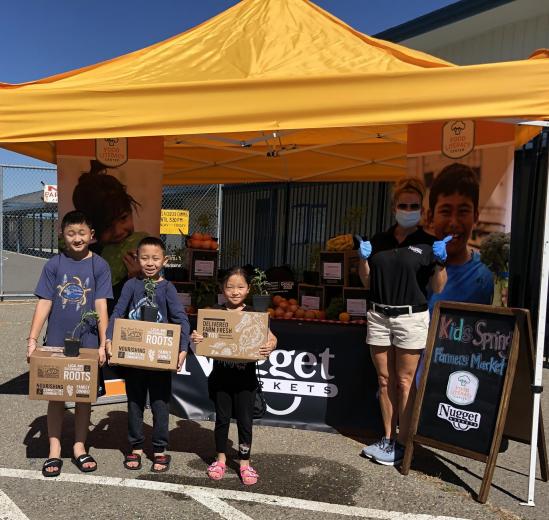 In these times of crisis, it's even more important to get fresh vegetables to our students who are food and nutrition insecure. Students also received a Veggie STEM Box with a lesson and activity about advocacy, and a recipe plus ingredients to cook Rainbow Soup with their family. When our students bring fresh veggies home, they can continue practicing the healthy habits that we helped them develop.
You can view the Facebook photo album or the Facebook live video to see the event!
Support Our Work
Donate now to help us continue to provide fresh veggies and food literacy to Sacramento students in low-income schools.
We are grapefruit grateful to our sponsors and partners!
Additional support provided by Councilmember Jay Schenirer
Tomato plants donate by Azolla Farm
SCUSD Nutrition Services Department
Susan B. Anthony Elementary School
Rose Family Creative Empowerment Center
Sacramento Food Bank and Family Services
Related Links