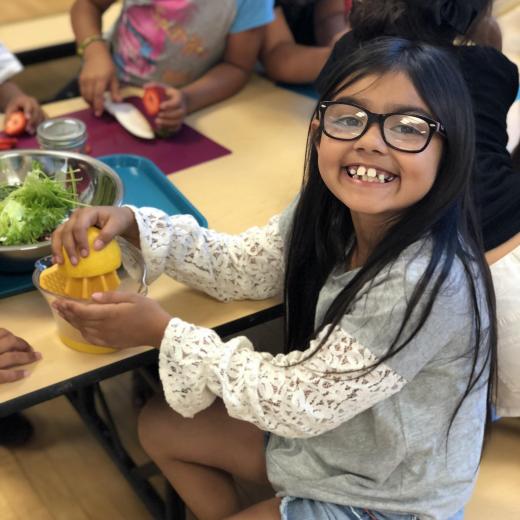 How to Help: School Meals, Restaurants & More
Letter from the CEO
In these uncertain times and with things changing so fast, I find stability in helping those in need and acting quickly. Here are some ways you can help, and some thoughts on pressing issues.
Help with School Meals
The school district we serve reaches many students who are food insecure. Their school meals are a critical source of nutrition and calories. During school closures, meal service has continued with curb-side pick-ups. Our partners in Nutrition Services are looking for community members to volunteer so this service can continue. I, personally, will be volunteering. I hope you will join me.
Duties: bag grab-and-go meals, and hand out curbside (with social distancing and other precautions in place)
Shifts: 3-hour shifts available between 8 am to 12:30 pm, Monday through Friday
Sign-up: email schoolmeals@scusd.edu, HR will clear you quickly, then you self-select shifts and locations
Help Our Friends
Our friends and long-time supporters in restaurants have been devastated financially by COVID-19. Many of them have donated and volunteered over the years to support our mission, and now they are in need. Please support those businesses that have made our work possible. See a list of restaurants offering takeout and delivery.
Your Investments are Stable with Us
Your past donations have been invested wisely with us–not only in immediate programs to our children, but also through careful saving for the future. The Board of Directors and I have worked thoughtfully to grow the nonprofit over the years, while simultaneously stabilizing it for the future. This past December, we formalized a board-designated cash reserve to ensure financial stability in times of market instability. We anticipated needing it to jump start our new cooking school project later this year. Today, it serves to keep our mission operating with a 4-6 month runway. That means that all donations today to our nonprofit directly serve our new online cooking curriculum, reaching students in their homes.
Keep eating your vegetables! Your health is more important than ever.
In health,
Amber Stott
CEO & Chief Food Genius
Food Literacy Center
Related Links