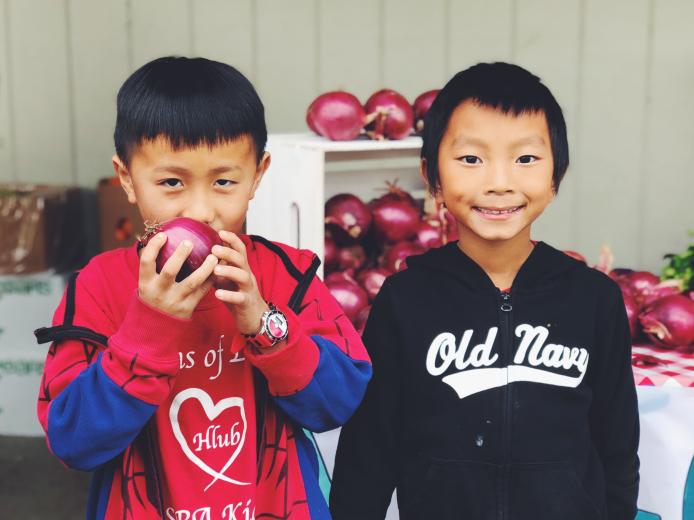 Hap-pea New Year!
Celebrating 2018 accomplishments.
Last month, the USDA rolled back healthy school lunch regulations, making it easier for junk food to reach our kids. We're responding by doubling our efforts to keep local schools healthy for our kids.
While our community stepped with end-of-year support, we have:
Signed MOU's with eight more schools to begin food literacy programs in February.
Worked with school principals to design a school day food literacy class as an elective.
Designed curriculum to train students as Health Heroes. They'll show their teachers how to comply with the new School Wellness Policy that kicks junk food out of the school day, a policy that Food Literacy Center collaboratively wrote with the school district and local nonprofits.
Received renewed grant funding to partner with Soil Born Farms and Health Education Council to work with the school district's cafeteria staff, partnering on bringing more vegetables to our schools.
Sent 171 food insecure students home with fresh fruits & vegetables for their long winter break.
Empowered elementary students to ask their families and schools for more fruits and veggies.
Served 650 at-risk students in eight schools weekly this semester.
We do a LOT with a little!
We do all this with just 5 staff and 8 Food Genius instructors.
We make every dollar you donate work hard for our kids.
THANK YOU for making 2018 successful! We are rolling up our snap pea sleeves to provide even better quality food literacy education to the kids we serve in 2019. Hap-pea New Year!
Related Links