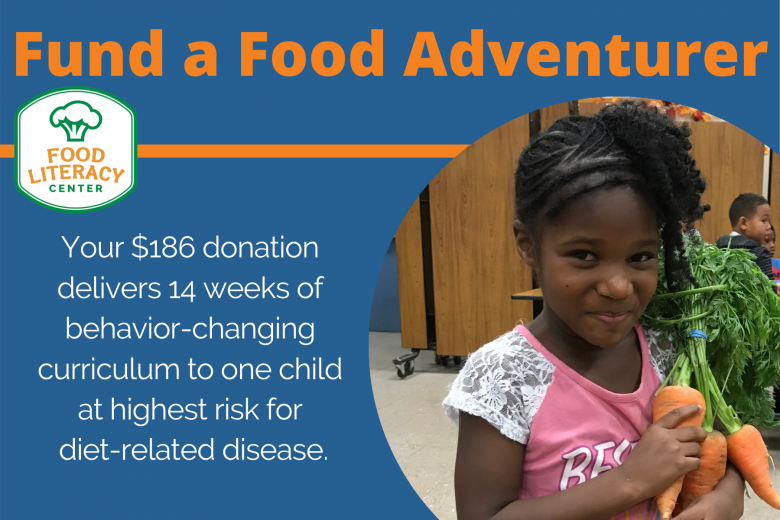 Fund a Food Adventurer
241 Kids Need Your Support by December 31
Food Literacy Center is committed to bringing 14 weeks of free food literacy class to 8 schools during the 2019-20 school year.
Help us fund the remaining 241 students by December 31!
Complicated Problem, Simple Solution
Food literacy is a complicated problem with a simple solution: vegetables. Our solution appears so simple that the depth of the problem gets buried, but building broccoli habits is serious business. Kids are exposed to an excessive amount of junk food, which is making them sick. Our simple goal is to inspire kids to eat their vegetables. We turn kids into Food Adventurers.
How Change Happens
Our 14-week curriculum changes kids attitudes and behaviors towards healthy food. They become Food Adventurers. They eat vegetables with joy! When they fall in love with something, we're already working with the school district to ensure they have access to it on their school's salad bar.
We are grapefruit grateful to our sponsor:

Related Links