Post
Food Literacy Center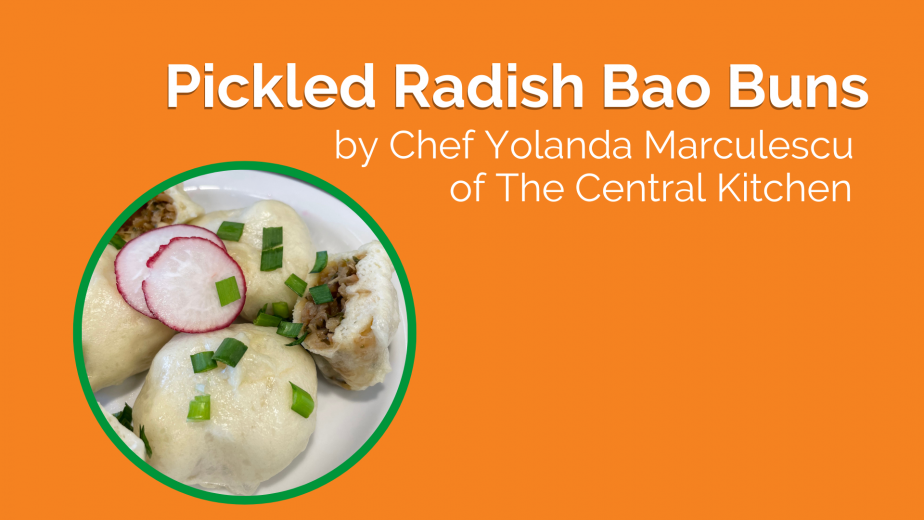 And the winner is… Team RADISH!
Food Literacy Month has come to a close and our Veggie of the Year Contest has been decided… by a landslide!
Team Radish, led by Chef Yolanda Marculescu of The Central Kitchen at SCUSD Nutrition Services, is this year's Veggie of the Year winner! Chef Yolanda impressed the most discerning of judges – the kids at Pacific Elementary School!
Veggie of the Year is Food Literacy Center's fun way of sharing Food Literacy Month with you and Sacramento elementary schools, empowering children to eat their vegetables and improve their health while also raising much needed funds and awareness around food literacy.
We're so grateful to everyone who helped us raise $22,595 by donating, volunteering, tasting, voting, and cheering for each of the five veggie teams throughout the month.
Broccoli Backflips to Veggie of the Year Chefs!
We'd like to thank our cherry chefs Santana Diaz and Jet Aguirre with UC Davis Health, Yolanda Marculescu with SCUSD Central Kitchen, Ed Roehr with Magpie Cafe, David Edgar with Vacaville Unified School District, and Adrian Day-Murchison with Calavo Growers.
Related Links