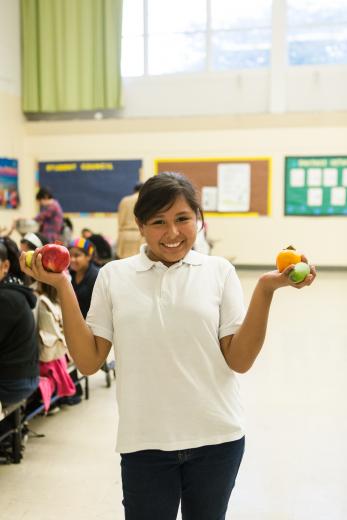 3 Ways to Make Giving Tuesday Count
Our goal today is assertive because the need is pressing! Kids' health in our country is on the decline. A recent report shows kids' consumption of vegetables dropping to a low 4%. Poor health puts kids at risk to lose concentration and fall behind at school, and it leads to preventable, diet-related diseases.
At Food Literacy Center, we're doing something to stop this! But we can't do it alone. We need YOU!
Help us raise $5,000 in 24-hours. This will fund one food literacy class in a low-income school. Make our kids your top priority.
3 Ways to Make Giving Tuesday Count for Kids
1. Read Marisol's story. She's a 5th grader who used to eat fast food for most of her meals. Today, after three years of food literacy classes, she says she cooks and eats more fruits and veggies. "My grandma loves me being in food literacy!" she tells us with a big broccoli smile.
Your donation today will bring cooking and nutrition classes to more kids like Marisol.
2. Donate. $120 funds one student for a year of food literacy classes. $42 pays for their food and supplies for a year. Help us reach our goal of $5,000 today, which pays for a whole class of students to receive our successful programming.
3. Share. Tell all your friends! Ask them to join you this holiday to take care of our kids' health!
Related Links