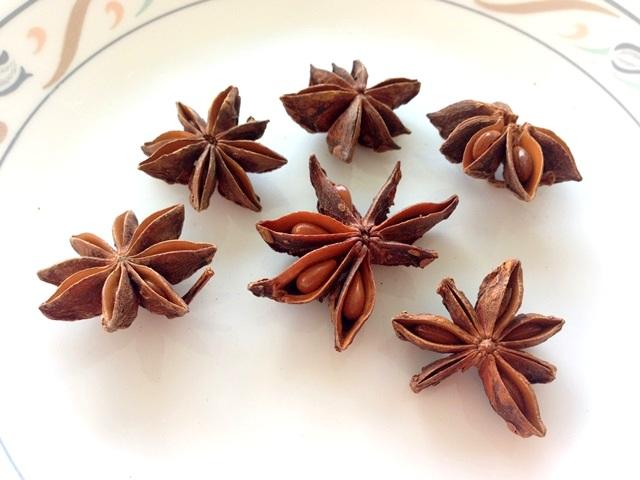 Star Anise
Star anise is the star-shaped fruit of a small evergreen plant, scientifically named Illicium verum, that is native to southwest China. It is a dark brown pod that contains a pea-sized seeds in each segment and has a slightly bitter licorice flavor.
The fruit is picked right before ripening and dried before use. Star anise is available whole or ground, and is also an ingredient in Chinese five-spice powder. It's used to add a licorice flavor to many savory Asian dishes, such as stews, curries, marinades and soups (such as the popular Vietnamese soup pho). Whole star anise is used to flavor tea, and the ground version is used in baked goods.
Star anise can be found whole or ground in Asian grocery stores or at the supermarket in the spice aisle.
Related Links