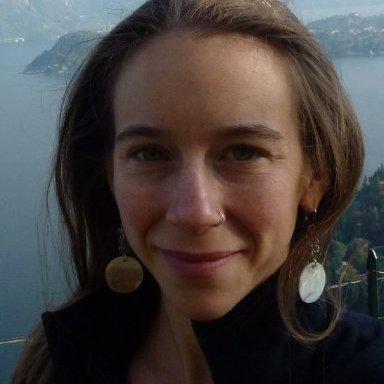 Ronit Ridberg
Food Literacy Hero
This month's Food Literacy Hero, Ronit Ridberg, has been contributing to the food literacy cause for years through her documentary work, academic research and currently as a food systems consultant and Market Director at Azoti, a partner of California Food Literacy Center. Our Food Literacy Advocates join Azoti on CSA (community supported agriculture) delivery days, giving patrons tips about how to cook and eat the vegetables in their box. Azoti also invites us to teach cooking demos and nutrition classes at the businesses participating in the CSA program.
"I have the pleasure of working with Ronit on many levels. We both serve on the Food System Collaborative steering committee. Ronit has also been a guest speaker for our Food Literacy Academy," said Amber Stott, founder of California Food Literacy Center. "From the moment I met her, I knew Ronit would play a meaningful, hands-on role in changing our local food system for the better. She's thoughtful, precise, and rolls up her sleeves. What she's accomplished through Azoti is increasing food literacy and veggie consumption. I love it!"
In her twenties, Ronit was working as a documentary producer in a community in Western MA that embraced local and sustainable agriculture. Her background in media literacy and public health merged with her strong interest in nutrition and agriculture while researching the pharmaceutical industry and its promotion of prescription drugs. She was inspired to pursue the idea of food as preventative medicine after reflecting on how many people would rather seek a quick fix and pop a pill for diet-related, chronic conditions. Ronit trained as a holistic health and nutrition educator/counselor, worked on organic farms in Massachusetts and Ecuador, and managed a farmers market at Boston's City Hall.
"I wanted to engage in as many facets of the food system as I could," said Ronit.
Ronit didn't stop there. She wanted to further her knowledge in the scientific and political foundations of the food system so she enrolled in a graduate program in agriculture and food policy at the Tufts Friedman School of Nutrition. As a student and independent research consultant, she has contributed to academic, non-profit and government projects on food security, local and regional food system infrastructure, procurement policy, and food hubs.
Currently, Ronit is a food systems consultant to the Public Health Institute, and Sacramento's Market Director for Azoti, a marketing service and platform that helps connect local food producers, consumers and employers. Through Azoti, employers can provide their employees with healthy, locally sourced produce, pasture-raised meat and eggs delivered to their workplace. California Food Literacy Center is currently partnering with Azoti in our collective quest to expand food literacy education to more communities.
"The volunteer advocates from the California Food Literacy Center are amazing partners for Azoti, explaining unfamiliar vegetables to our CSA subscribers and offering straightforward and accessible cooking tips," Ronit said.
A food literacy enthusiast through and through, Ronit practices what she preaches. She receives a CSA once a week, shops at farmers markets on the weekends, grows her own herbs and vegetables, and is an avid preserver of jams, sauces and marmalades. To have a healthy and happy relationship with food, Ronit advises everyone to start with fresh, seasonal and locally grown ingredients, cook large amounts and use leftovers in creative ways for future meals, and make cooking dinner a fun activity rather than a chore.
"With roommates, partners or kids, consider cooking as a way to actively engage in creating something together to share," said Ronit.
For her amazing food advocacy, her relentless thirst for food systems knowledge, and her absolute passion for seasonal, locally-grown and wholesome foods, we're proud to call Ronit Ridberg our Food Literacy Hero!
You can read about Ronit's work with Azoti Sacramento on their Facebook page.
Related Links