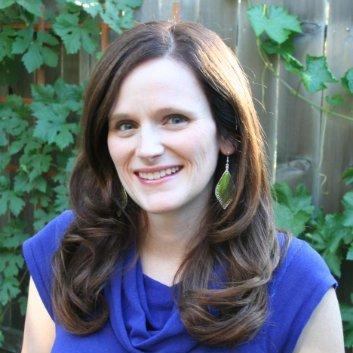 Kristin Thébaud
Food Literacy Hero
Public relations expert and budding home cook Kristin Thébaud can add another title to her name – Food Literacy Hero.
Since our inception, Kristin has provided us with invaluable pro-bono public relations support through her firm, Kristin Thebaud Communications, that has helped us garner incredible publicity in print, TV and radio news. In addition, she practices food literacy every day. She cooks, shops at the farmers' market, and eats healthy, organic foods.
Food literacy is something near and dear to Kristin's heart. She feels that one of the most important aspects of food literacy is that it teaches people to appreciate their food. People tend to obsess over calories or just eating to fill their stomach instead of understanding where their food comes from and how each ingredient can help or hurt their bodies.
"Food is life. It connects us to ourselves, to loved ones as we share a meal and to our community as we learn where our ingredients come from," Kristin said. "Making conscious food decisions awakens us to the world around us."
An avid home cook, you would never have guessed this is the same person who, at 17, added water to frozen orange juice and exclaimed to her mother, "Look, mom, I cooked!" Kristin admits that she actually hated cooking until she was in her early 20s. Her mom had tried to teach her to cook when she was younger but she didn't have any interest.
Kristin's love of cooking started when she got married at 22. Her husband, Russ, didn't know how to cook either, so they decided to learn together from a cookbook 5 Ingredients in 10 Minutes or Less given to them by Russ' great aunt Ginger. They started cooking dinner together after work and still do so five to six nights a week. The first dish they cooked together was taco soup and since then, they have expanded their menu repertoire to include chicken pot pie, dim sum, stir-fried Asian noodles, and risotto, among other dishes.
Kristin believes that cooking at home not only saves money, but it also gives people the chance to do something good for their body, mind and soul. After a long day at work, cooking helps her and her husband to relax.
"It's such a sensory experience as you see the beautiful colors of the ingredients, smell the olive oil heating in the pan, hear the gentle sizzle of the onions cooking, sneak little tastes along the way and feel the various textures as you chop vegetables," said Kristin.
She counts her mother-in-law Roz and friend Suzanne Luce as two people who have been big culinary influences in her life. Roz was the first person she met who has a passion for cooking and she helped Kristin build her confidence in making complicated dishes. Suzanne was the first person to teach her about the importance of eating natural and organic foods, all without sacrificing taste and enjoyment.
Kristin has been an invaluable part of California Food Literacy Center. Not only does she give us amazing public relations support, she truly understands the heart and soul of food literacy and what we are trying to achieve.
"Kristin provides incredible strategic advice in helping shape the messaging for our nonprofit. She's put in an unbelievable number of pro-bono hours to help get us off the ground–and keep us moving forward. We're lucky to count her as a founding volunteer and a food literacy hero," says Amber Stott, executive director of California Food Literacy Center.
We're proud to call her our Food Literacy Hero!
Related Links