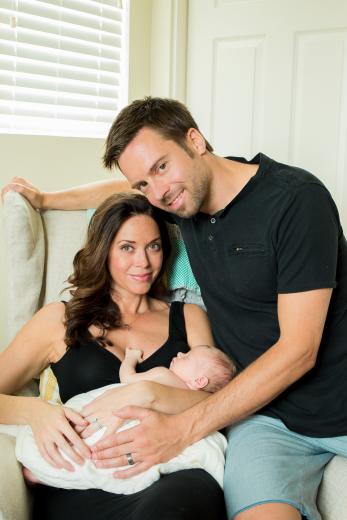 Amanda Ryan
Food Literacy Hero
Surrounded by good food, good friends and an amazing attitude towards life and health, Amanda Ryan lives and breathes food literacy at work and at home.
Amanda and her husband Chris are part owners of Insight Coffee Roasters, Sun & Soil Juice Company and Bailarin Cellars. In addition to their busy lives at work, they're also huge supporters of Food Literacy Center and have funded our summer afterschool program at Leataata Floyd Elementary School for the past two years.
Because of their amazing support, we were able to offer summer school for the first time! Amanda's unbridled enthusiasm for our food literacy programs have helped us reach even more children and their families. We are more than honored to name Amanda Ryan this month's Food Literacy Hero!
Although Amanda worked out regularly and ate healthily, she did not become a mindful eater until she started partnering with Molly Brown and Tatiana Kaiser, proprietors of Sun & Soil Juice Co. in Sacramento. They are not only passionate about healthy and wholesome foods, they also source from local farmers and ensure their products are non GMO, non-dairy and certified organic. These were issues that she did not think about before she got to know Molly and Tatiana, whom she considers her food heroes.
"I used to eat what was convenient and got sucked into mass production marketing believing that labels such as 'fat free' or 'natural' actually meant I was making healthier decisions," said Amanda. "I have learned a great deal from these talented women and have since placed focus on reading labels, using spices, fruits, nuts or raw honey versus sugar or processed goods to add flavor to meals."
Once Amanda became a mindful eater, she started realizing how much the American public is shielded from actual food literacy with the heavy marketing of processed foods. She once believed that boxes and packages of food stamped with healthy sounding words meant that she was making good decisions. Without food literacy, many people also think that processed foods are more convenient and less expensive than wholesome and fresh ones.
"It's important to teach kids what natural really means, where natural really comes from and discover a sense of enjoyment for cooking," Amanda noted. "If more kids can discover the art and joy in cooking then they'll be more responsible and knowledgeable in what they consume."
When Amanda moved to Sacramento a year and a half ago from San Francisco, she wanted to find and support a charitable organization that spoke to her passions. With a Master's in Public Health from UCLA, she was very interested in working to improve the overall health of the community at large. At the time of her move, she worked in management at Kaiser Permanente and noticed that they issued a grant funding to Food Literacy Center. After learning more about our programs, she spoke to Amber Stott and realized that we were a perfect fit with her passion. She said that Food Literacy Center's mission of teaching underserved children nutrition and how to make healthy food choices will not only improve their lives but will also help improve the overall US healthcare system.
"Amanda gets it. With her public health background, she understands the importance of teaching kids to eat veggies at an early age," said Founding Executive Director Amber Stott. "We love working with her and Chris, because they're not just funding us–they're true partners. They both saw the need for summer school classes and helped us make it a reality. I'm grapefruit grateful that Amanda called me that day! One of my favorite calls to date!"
Amanda and her husband are proud parents of a baby boy and understand the complexities of juggling work and family. They make mealtimes a family affair and prep easy, healthy bulk food for the week. Their favorite healthy "go to" meal is vegetarian and they make enough of it for lunch the following day. They cut up asparagus, peppers, squash/zucchini, Japanese sweet potato, eggplant and carrots, toss in superfoods such as pumpkin seeds or nuts and top the dish with fruits. They add extra virgin olive oil, sprinkle a little pink Himalayan salt and then roast or grill the vegetable and fruit combo. They have a goal of eating three vegetarian meals a week, and always include fruits and vegetables with their other meals as well.
When their son is older, Amanda and her husband will encourage him to taste everything and explore all kinds of foods. They are adventurous eaters and will instill the same confidence in their son in discovering new flavors.
"One thing I know for sure is that fun vegetarian dishes like the one I mentioned above will be a staple for our family for years and years to come," Amanda said. "Eating healthy won't be a just a fad but a way of life for us all!"
For her love for deliciously wholesome and healthy foods, and her unwavering support for ensuring food literacy reaches all kids, we are proud as peaches to name Amanda our Food Literacy Hero!
Story by Heather Teoh
Photo by Nate Castillo - natecastillophotography.com
Related Links