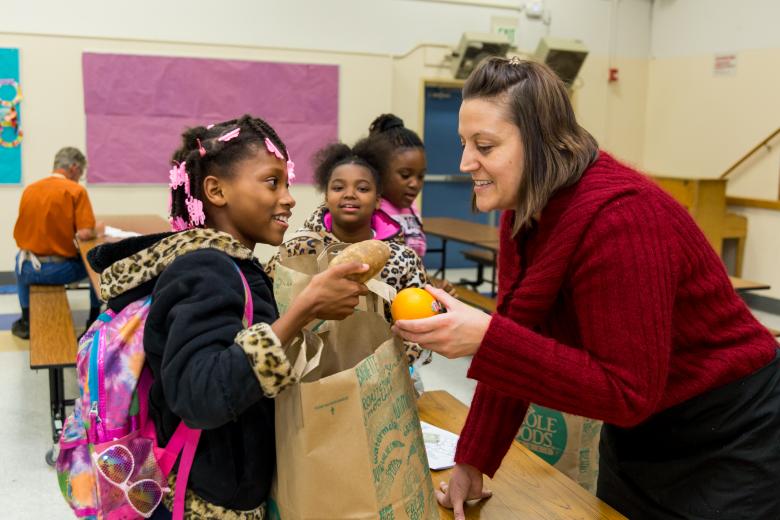 Holiday Produce Drive
Help low-income kids eat healthy on holiday break!
In partnership with the California Rice Commission and Trinity Fresh, Food Literacy Center will send each child home with 5 servings of fresh fruits/veggies for 5 days!
By sending these students home with healthy produce they can continue practicing the healthy habits that we have helped them develop in food literacy class. Trinity Fresh is donating 7,500 pieces of produce, and California Rice Commission is donating 450 bags of rice to send students home with the recommended daily serving of fruits, vegetables and grains.
The Holiday Produce Drive will include:
a farmers market hosted by Trinity Fresh where students will shop for fresh oranges, sweet potatoes, California rice and more!
a snack station – where kids will make a healthy snack filled with veggies!
a craft area – where students will make veggie ornaments!
The Holiday Produce Drive will take place December 20 – 22 at three elementary schools in the Sacramento City Unified School District.
Local residents can make sure more Sacramento kids benefit from food literacy programming all year long! Help fund a school by donating today!
For more information, contact Melissa Granville at melissa@foodliteracycenter.org.
Related Links