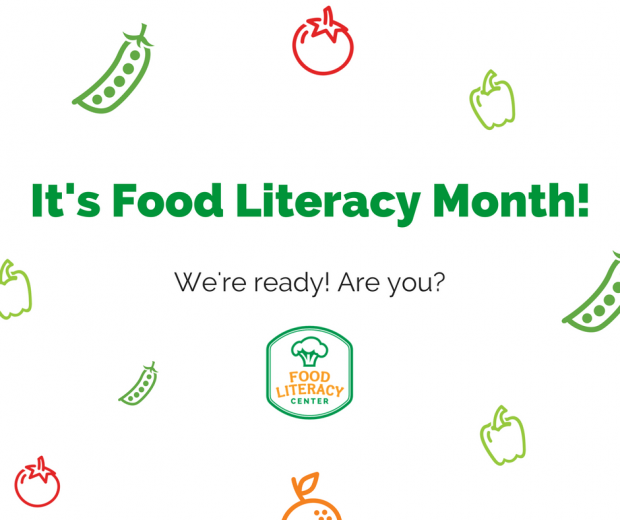 Food Literacy Month
All the ways you can make a difference!
It's Food Literacy Month!
Here's how you can celebrate the importance of food literacy education with us all month long!
Donate & Become a Member
Food Literati [fu: d litəˈrätē] - noun plural: People invested in changing the food system.
Donate now! Members of the Food Literati sustain our grassroots efforts to inspire kids to eat their vegetables! Your donations allow us to teach more kids, train more Food Literacy Geniuses, buy more broccoli and create meaningful public programs to build a healthy, sustainable community.
Because we don't accept funding from Big Junk Food, we rely on supporters like you. Donate now! With any gift $25 or more, you can receive one of our signature veggie-inspired t-shirts!
Vote for the Veggie of the Year
We want you to vote for Veggie of the Year! View the candidates and cast your vote from September 6 through September 9. Vote Now.
Farm-to-Fork Restaurant Weeks
Dates: September 8-25, 2016
Farm-to-Fork Restaurant Weeks presented by Raley's is coming up! Enjoy a meal at one of the participating restaurants while supporting Food Literacy Center. A portion of all proceeds made during the two week event will help inspire kids to eat their veggies! Read more.
Whole Foods Market 5% Day
Shop at participating Whole Foods Market locations on September 15 and Whole Foods will donate 5% of the day's net sales!
Locations: Whole Foods Sacramento, Whole Foods Roseville, Whole Foods Folsom
Download the Food Literacy Month Toolkit!
Promote and celebrate Food Literacy Month in your home, school, work, and community! Download the toolkit here.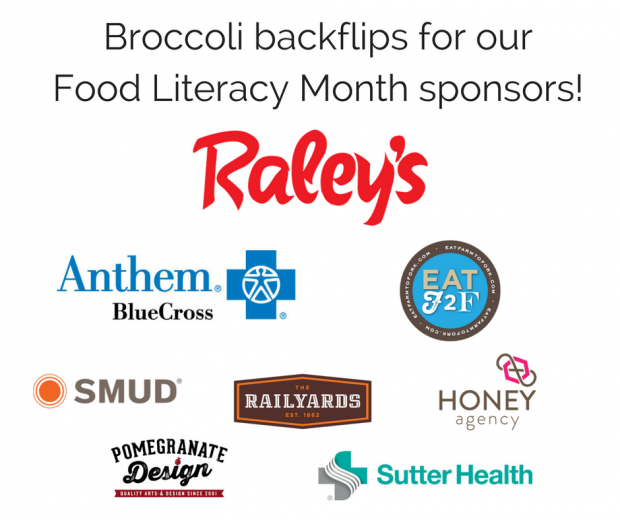 Related Links