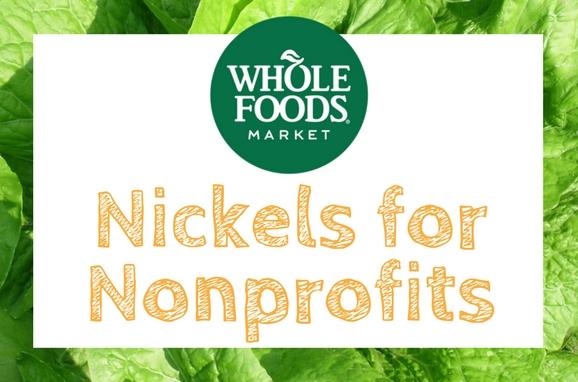 Nickels for Nonprofits at Whole Foods Markets
Bring a Reusable Bag & Support Our Mission!
We're teaming up with Whole Foods Market to support our mission to inspire kids to eat their vegetables!
Now through March, shop Whole Foods Market locations in the greater Sacramento area with reusable bags and your five cent refund will be donated to Food Literacy Center. Just mention our name!
Dates: January – March, 2018
Locations: Whole Foods Market: Arden, Folsom & Roseville
Whole Foods Market strives to serve its local communities. Their team members are passionate about supporting causes that are important to their shoppers and neighbors. Each of their stores regularly partners with nonprofit groups like Food Literacy Center to meet the needs of the local community.
Related Links