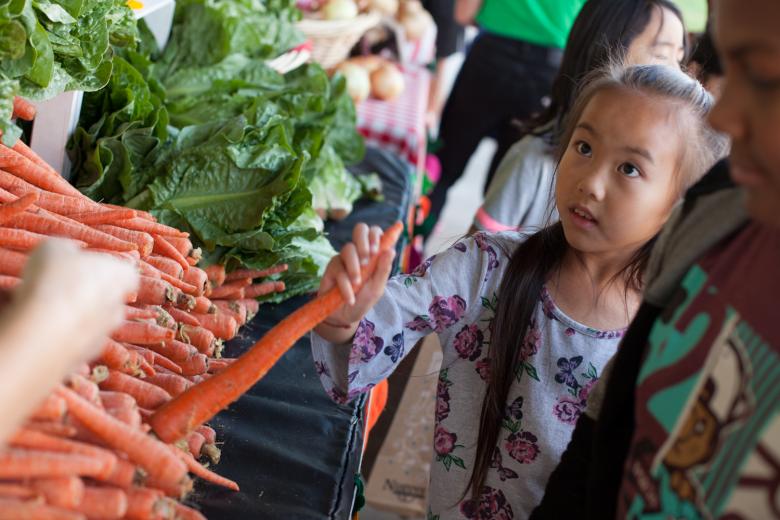 Kids Spring Farmers Market
Students set up to practice food literacy at home.
As part of our 14-week curriculum, Food Literacy Center will merge tasting education with advocacy training at our Kids Spring Farmers Market. Students will "shop" using fake money for the veggies they want to take home. They'll select from an assortment of fresh fruits and vegetables with support from The California Endowment, The Rite Aid Foundation KidCents program, and Rabobank.
When children play an active role in selecting produce, they're more likely to eat it. When they bring it home, they can continue practicing the healthy habits that we helped them develop in food literacy class, recreating healthy meals at home with their family.
The Kids Spring Farmers Market will take place May 24 at a Sacramento City Unified School District campus in South Sacramento.
Fund a Student
You can provide 14-weeks of FREE food literacy class to one at-risk, low-income student for just $15.50/month. Donate now!
We are proud to recognize support from:


Related Links