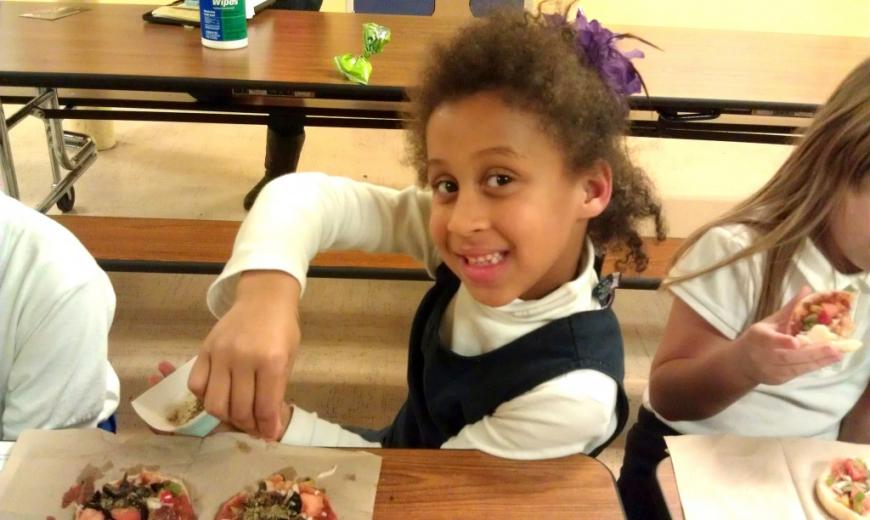 Kids Pizza-Making Program at the Sacramento Public Library
February 14th, 2013
California Food Literacy Center will be hosting a kids' pizza-making program at the Sacramento Public Library in Rancho Cordova on Thursday, Feb. 21, from 3:30 p.m. to 4:30 p.m.
Kids love to make pizza! This fun-filled program is packed with activities. We make whole wheat pizza dough from scratch—watching the yeast foam, stirring and kneading the dough.
For food safety reasons and time constraints, we will not be using the dough made in class. Instead, kids will be sent home with the dough recipe. We will instead make a special pizza recipe piled high with veggies to eat in class. While the kids are eating their pizza, we will read a book called The Little Red Hen (Makes a Pizza).
Related Links