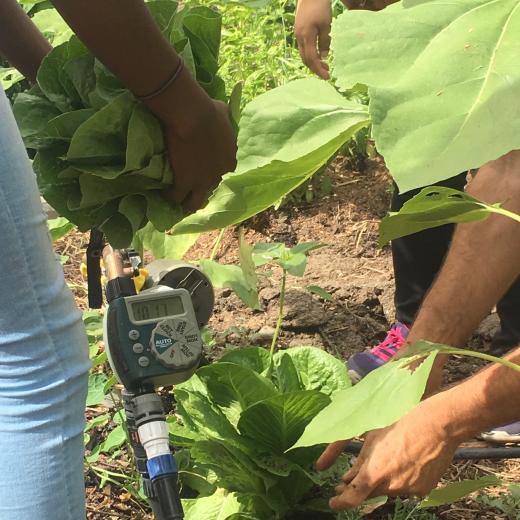 Free Cooking Class for Kids – August
At Broadway Sol Community Garden
This summer, join us for free hands-on cooking classes for kids and their families at Oak Park Sol outdoor kitchen.
Food Literacy Center will encourage kids to slice, dice, season and taste their way through two recipes each class focused on seasonal fruits and vegetables, sometimes picked fresh from the garden! Appropriate for ages 4 to 16 years old and their adults, but younger kids are also welcome for a fun evening of exploration in the garden.
To register, visit the Oak Park Sol Facebook page to view the events.
August 1- Asian Lettuce Wrap
August 8 - Fruit & Mint Salad, White Bean Hummus
August 15 - Veggie Dumplings
August 22 – Bean Burrito, Cactus Salsa
Related Links