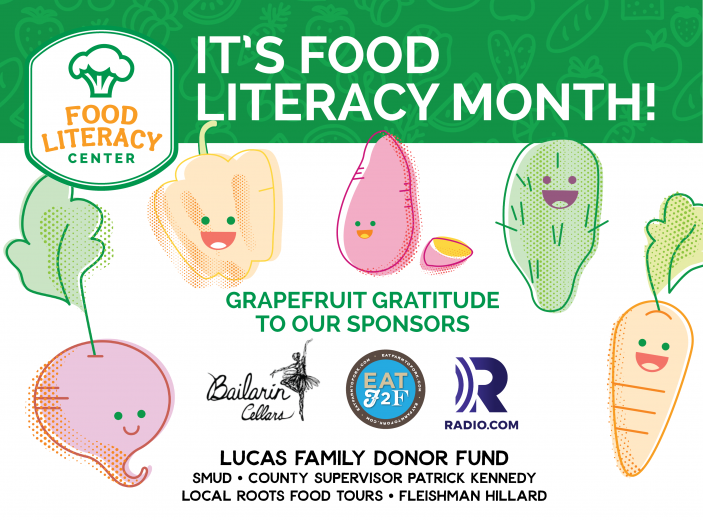 Food Literacy Month
September 1-30, 2018
September is Food Literacy Month
In 2012, Food Literacy Center worked with the California legislature to declare September as Food Literacy Month to raise awareness about the need for cooking and nutrition education for kids. Donate now!
Why Food Literacy Matters
Kids and carrots really can change the world! At Food Literacy Center, we focus on something positive that kids can successfully change themselves. It's important, because the statistics are dire: 40% of local kids face childhood obesity, while 1 in 3 suffers from type two diabetes.
These preventable, chronic diseases can set families back financially, cause absenteeism, and weaken scholastic achievement. At Food Literacy Center, we empower children with the solution: eating their vegetables.
Join the Rhubarb Revolution & become a member of the Food Literati!
Food Literati [fu: d litəˈrätē] - noun plural: People invested in changing the food system. Food Literati aren't just foodies who eat; Food Literati change food – for good.
Members of the Food Literati sustain our grassroots efforts to inspire kids to eat their vegetables! Donations allow us to teach more kids, train more Food Literacy Geniuses, buy more broccoli and create meaningful public programs to build a healthy, sustainable community.
$237 ($20/mo) gives 1 kid a year of tasting, cooking, and eating new fruits and vegetables.
Our goal is to raise $37,000 in 18 days to support our mission!
Vote for the Wildcard Veggie
Date: September 4 to 6
Wildcard chef Rick Mahan, will compete in the Veggie of the Year – and you get to pick which veggie! Vote from September 4 to 6!
Veggie of the Year Competition Chef Line-up
2013 Winner: Sweet Potato, Shannon McElroy, Formerly of Masullo
2014 Winner: Carrot, Ravin Patel, Selland Family Restaurant
2015 Winner: Bell Pepper, Suleka Sun-Lindley, VEG Restaurant
2016 Winner: Nopales, Kurt Spataro, Paragary Restaurant Group
2017 Winner: Beet, Justine Kelly, Sun Basket
Wildcard: People's Choice Veggie, Rick Mahan, The Waterboy & OneSpeed Pizza
Broccoli backflips for our Food Literacy Month sponsors!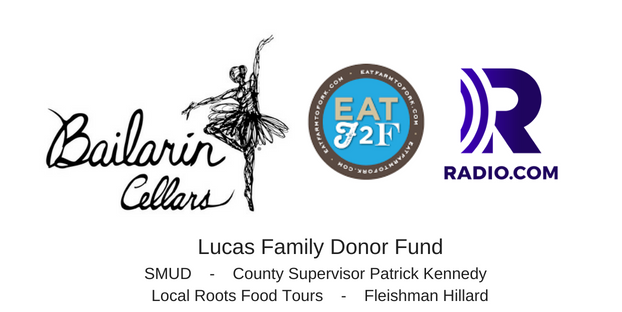 Related Links