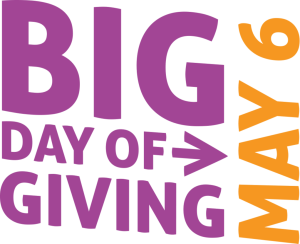 Big Day of Giving
May 2nd, 2014
Food Literacy Center has been chosen by Sacramento Region Community Foundation to participate in an historic event on May 6 called the BIG Day of Giving. This 24-hour online giving challenge is an opportunity for 400 area nonprofits to benefit, and is a collaboration among our local community foundations: Sacramento Region Community Foundation, Placer Community Foundation and Yolo Community Foundation.
Help us put the hot pepper hop in this day! Please make our kids your priority!
Your donation on May 6 will prevent childhood obesity by inspiring kids to eat their veggies through cooking and nutrition classes.
How you can help
Donate: Please give $100 or more to Food Literacy Center and other nonprofits that are important to our kids and our food system at: http://bigdayofgiving.org/.
Give directly to food literacy at: http://givelocalnow.org/californiafoodliteracy
Spread the word: Tell your friends and networks to save the date. Post on social media—and share our posts on May 6 to help us broaden our reach.
May 6 BIG Day of Giving is an opportunity to be part of something really big—heirloom tomato size!
Your donation of any amount will help raise the level of philanthropy in our region and support a healthy future for low-income elementary students.
Thank you for making our kids a priority!
Related Links