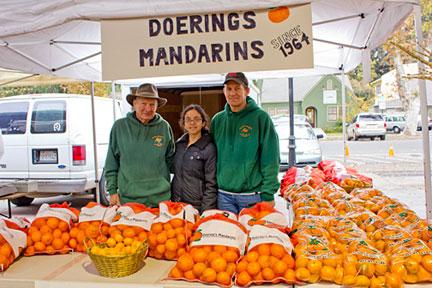 We Love Our Farmers Markets!
This Valentine's Day, we want to show some love to farmers' markets throughout California. Thanks to our readers for contributing their thoughts! Visit California Certified Farmers' Markets to find a market in your area.
How do we love farmers' markets? Let us count the ways!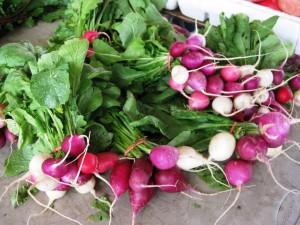 1. You give us seasonal items.
"My favorite thing is that you notice the change of the season so much. I loved that this past Sunday I saw asparagus and artichokes — signs of spring!" — Carmen R.
"I love seeing what's fresh in season…and knowing that it's grown locally." – The Jolly Tomato
2. You give local farmers a place to showcase their crops.
"I love the fact that some hard working local farmer grew fruits and vegetables for the community." — Natia H.
"I've been farming for years! My veggies taste better, look better and don't last for two weeks in the fridge. Eat fresh!" – Barbara S.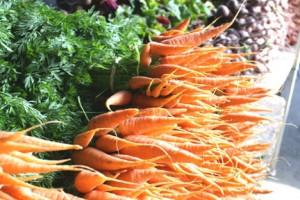 3. You give us fresh produce.
"It's a different experience buying from a grocery store where everything is pre packed and the freshness is sometimes questionable as compared to going to the farmer's market and being able to see that the product is actually fresh." — Inez T.
"There is a lot of variety of fruits and greens. Fresh vegetables!"– Ma V.
4. You give us cool, interesting new items.
"I love shopping at our farmer's market because you can always find things that are fresh, and since you can only buy produce that's in season, you end up trying new things." — Russ T.
"I love that you can find other local products, such as lotion, soap, handcrafted goods and more." — Kristin T.
"I love learning recipes from other shoppers when I stumble across a veggie I've never cooked before." – Amber S.
5. You give us healthy products.
"Producing healthy sustainable veggies is an art!" – Barbara S.
"I love buying local meat and knowing the animals were raised in a healthy, natural environment." –Kristin T.
Related Links