Veggie of the Year Challenge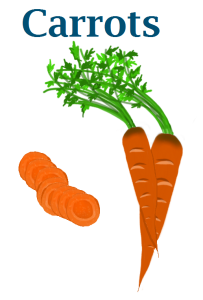 Veggie of the Year Challenge
o I accept the Veggie of the Year Challenge!
By taking the Veggie of the Year Challenge, you're about to experience a world of delicious fun!—and you'll inspire others around you, too.
The Veggie of the Year Challenge is simple: you commit to eating more veggies! While we hope you'll agree with our kids, who voted for the Veggie of the Year, we don't expect anyone to limit their consumption of veggies to just one. There's a wide world of choice available!
Double the fun by sharing your challenge experiences on Facebook!
o COOK
Vegetables are part of a healthy lifestyle. While 75% of kids and families don't eat the recommended amount of veggies, studies show that folks who cook with veggies are 85% more likely to eat them.
o EAT
It can take 10-15 tastes to discover you like a new food. By trying one new veggie a week, you'll discover new favorites and become a food adventurer. You'll also waste less food if you stick to one new veggie at a time, rather than aiming for a cartful.
o DINE OUT
From September 13-28 when you eat veggies at your favorite restaurant, you're also supporting Food Literacy Center. During Farm to Fork Restaurant Weeks, a portion of your purchase will be donated to our cause to prevent childhood obesity by inspiring kids to eat their veggies.
o WIN
During September's Food Literacy Month, eating your veggies can help you win! Starting September 14, share a photo of yourself eating or cooking a vegetable on social media with hashtags: #foodliteracy or #veggieoftheyear. You'll be entered into a drawing to win one of these veggie-tastic prizes, including a collection of kids' food books or one of several restaurant experiences!
Enter as many times as you like—we want you out there catching veggie-eating in the act!
Food Literacy Center will randomly draw winners on September 22 at 9AM from photos with eligible hashtags (#foodliteracy or #veggieoftheyear) and contact you via Facebook to confirm (you will have 24 hours to respond—if you don't, we'll move on and draw another winner).
Related Links