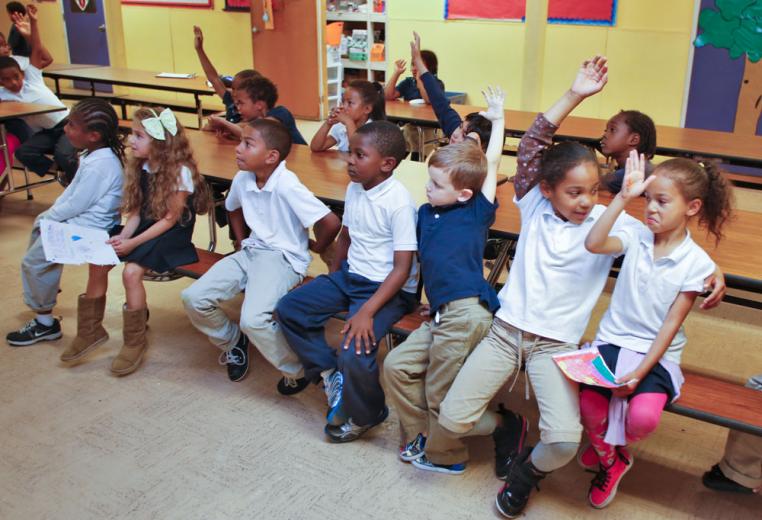 Top 10 Food Literacy Moments at Capitol Heights Academy
As we finish our second year teaching the food literacy after-school program at Capitol Heights Academy, we'd like to recap the awesome memories from the past two school years that really stuck out for us and the kids.
In no particular order:
When the kids learned how to make pizza, they were mesmerized and fascinated. Kids and pizza? This is self-explanatory!
Meeting a real life chef and farmer, Paul Poore, who inspired our kids to say "I want to be like you when I grow up."
Seeing a bunch of kindergarteners finish a huge tray of raw broccoli and having them ask for seconds!
Dawnie Andrak, our board member and Food Literacy Advocate, hypnotized a chicken to the kids' delight and excitement.
Kids learning about bees from a local backyard beekeeper Kate McEachen who came with her beekeeper suit and smoker. The boys asked if there was a king bee and were disappointed to hear only the queen bee is in charge (whereas the girls cheered!).
Our guest speaker Gaby Dalkin wrote a cookbook called Absolutely Avocados and talked about the many unusual dishes we can make with avocados. She asked the kids what else they want to make with avocado and a 4th grade girl said, "I want to build a whole house with avocados!"
The Sacramento Kings dancers came and talked to the kids about the importance of eating healthy in order to be a strong dancer or ball player. The best part was when our kids showed the dancers their favorite dance moves!
Whenever the amazing Food Literacy Advocates, our fearless board members and our tireless volunteers come to teach and interact with the kids, they light up our lessons with new ideas and stories that delight the kids.
When we held a volunteer day at Feeding Crane Farms, one of the teachers at Capitol Heights Academy as well as a mom and her son Matthew (one of our students) came to help. Matthew helped weed and pick fava beans alongside the adults with a big smile on his face. He absolutely loves to farm and learn about food literacy!
Finally, we love and appreciate all the moments when the teachers at Capitol Heights Academy helped us with the kids, and also when they ask their own questions and share their own knowledge about food literacy! You help make us better teachers and we salute all of you!
Article by Heather Teoh
Related Links