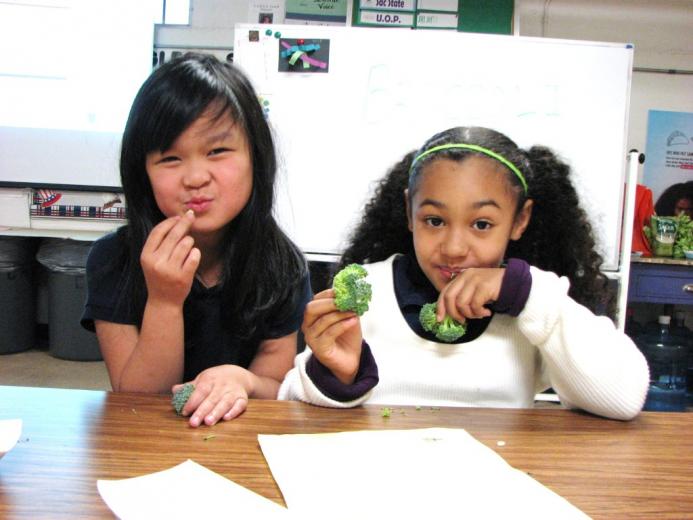 Kids Food Literacy Crossword Puzzle
Start 2014 right with playing fun food literacy games with your kids! This Fruits & Veggies Crossword Puzzle helps kids learn facts about healthy foods while having fun. It's also an added bonus to help them practice their spelling so that the puzzle fits!
When kids learn facts about fruits and vegetables, they are more likely to want to eat them. We see that happen every week with the kids we teach. Make it a family challenge and create your own fruits & veggie crossword puzzles!
Article by Heather Teoh
Related Links